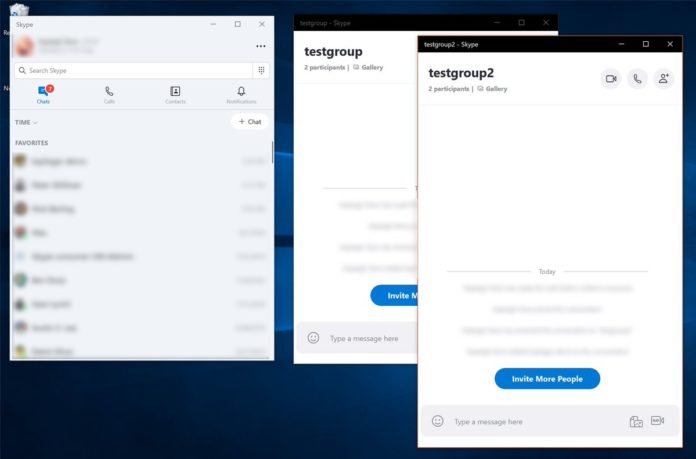 Last month, Microsoft announced that it's now rolling out a new version of Skype for Windows desktop. The company also confirmed that the classic Windows app will be retired soon but in the meantime, the software maker is working on a new and improved replacement.
Based on the customer feedback, Microsoft has decided to support Skype classic app beyond September 1. In a forum post, Microsoft revealed that they are planning to make major changes to Skype version 8.0 that would eventually convince people to give the new app a try.
Microsoft remains committed to the following features:
Split window view for Skype on Windows 10, so you can see multiple chat windows at the same time
Changing the font size in a chat
Search for a message within a chat
Status improvements – how others see your online status
Privacy settings (call contact configurations) – more controls regarding who can call you
Making it easier to add a phone number as a contact
"While the majority of our focus is on fundamentals and missing features, we've started rolling out a few highly requested features. One example is call recording functionality, which has been a very common ask from work groups, as well as teachers conducting Skype in Classroom sessions," Microsoft writes in a forum post.