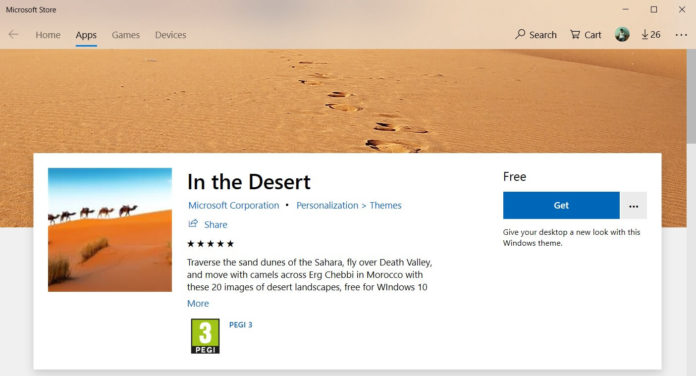 Earlier this month, Microsoft released a new free wallpaper pack called "In the Desktop" for Windows 10 on the Microsoft Store. It's a simple wallpaper pack and it doesn't offer any other customization option for devices.
First spotted by us, the wallpaper pack "In the Desert" was published in the Microsoft Store on August 13. Microsoft has included a collection of photos of the desktop in the wallpaper pack that would definitely look good on the desktop.
"Traverse the sand dunes of the Sahara, fly over Death Valley, and move with camels across Erg Chebbi in Morocco with these 20 images of desert landscapes, free for Windows 10 Themes," Microsoft writes in the description of the wallpaper pack.
It's not something that could blow your mind but the collection of high-quality images that Microsoft has included will definitely change the look of your desktop.
As you might have guessed already, the wallpaper pack is only available for Windows 10 desktop and you can download it from the Microsoft Store.