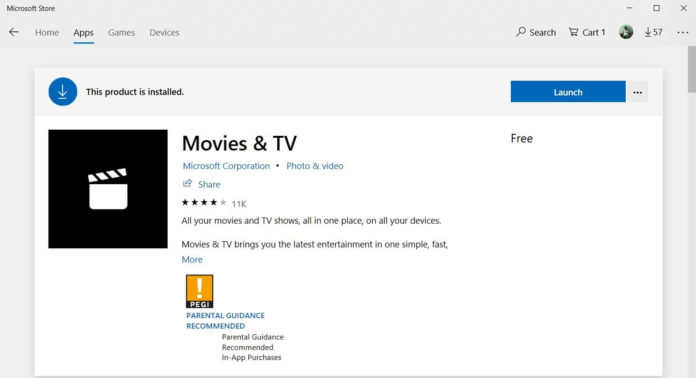 Movies and TV (also known as Films and TV in some regions) is getting a new update with major improvements. The latest update for Movies and TV app advances it to version
Movies and TV app for Windows 10 is picking up an update on Fast Ring with a couple of new features. To start with, Movies and TV content will now show up in Windows Timeline. For those unfamiliar, Timeline is a feature introduced with Windows 10 April 2018 Update and it's aimed at meeting the general productivity needs of users. In simple words, the feature is a new way to keep up previous tasks.
The Timeline is integrated into the Task View feature and you'll find currently running tasks along with previous tasks. For example, the movies that you watched a week ago would appear in Timeline and you'll also be able to access tasks from your connected Windows 10devices as well.
With the latest update, Microsoft has also enabled support for Movies Anywhere. For those unfamiliar, Microsoft has joined the Movies Anywhere service which is a free digital locker that allows users to locate and manager movies purchases from iTunes, Google Play and other services in one play.
According to the changelog displayed within the app, here's what's new in the latest update:
Movies Anywhere: Add your purchase on your Movies Anywhere collection and watch on supported devices.
Timeline: Your Movies & TV viewing history is now on your Windows Timeline