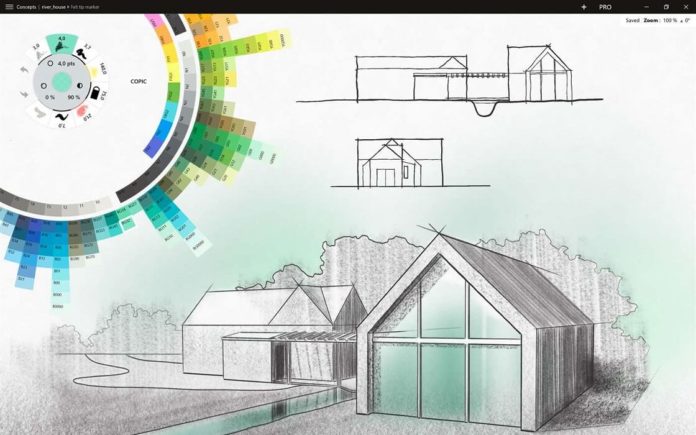 Concepts, the award-winning, advanced sketching and design app for professional creators is now available for Windows 10 via the Microsoft Store. The Concepts is a very popular app on the Apple App Store for iOS devices. It comes with features like infinite canvas and organic brushes to let you iterate and share your thoughts in form of designs anywhere you go.
Concepts published their Windows 10 App in the Microsoft Store earlier this month and at the time of writing this story, it has 5-star ratings, just like the iOS counterpart. It comes with the following features:
Infinite Canvas.
COPIC Color Wheel.
Realistic Drawing Tools with support for tilt and pressure using Surface Pen.
Infinite Layers.
Surface Dial Support.
Minimal, Adjustable UI.
"Concepts is an award-winning, high performance sketching and design app for creative professionals. Our first version for Windows is optimized for the latest devices including Surface, the Surface Pen and Surface Dial," the store decription reads.
You can download it from here.