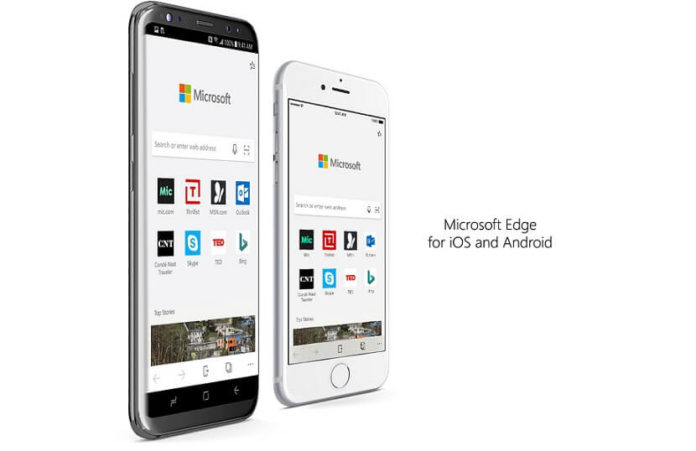 Microsoft has always been working very hard to make sure that the core applications on its platform and non Windows platform are getting new features and improvements regularly.
The company has recently updated its Office apps for Android device apart from releasing some new improvements to its Edge browser. Today its turn of the iOS platform which is receiving some love with the Redmond Giant pushing out an update for its Edge browser on Apple's platform.
The new features released to the Edge browser are only for users who have signed in to the beta program via the Test Flight App on iOS devices. The latest update introduces intelligent visual search for iOS users. The visual search allows users to search the web by taking a photo directly from the camera of the smartphone.
The visual search feature in iOS works from the search bar by clicking on the camera icon. The feature also comes with the support for contacts and searching for photos similar to the one used for search.
iOS users will also be able to simply copy and paste a word or a phrase from different place in the search bar to perform a search. The website is automatically loaded based on the keywords or phrases provided in the address bar.
The copy and paste feature in the search bar is an iOS exclusive and has not yet been made available for Android users. iOS users after the latest update are now having the option to use a different search engine apart from the default search engine.
The latest features released are currently part of the beta program of the Microsoft Edge browser on iOS and we expect Microsoft to release them very soon after successful testing in the coming days to all iOS users.
If any of our users are part of the Microsoft Edge beta program on iOS then do let us know your first impressions of the new features in the comments below.