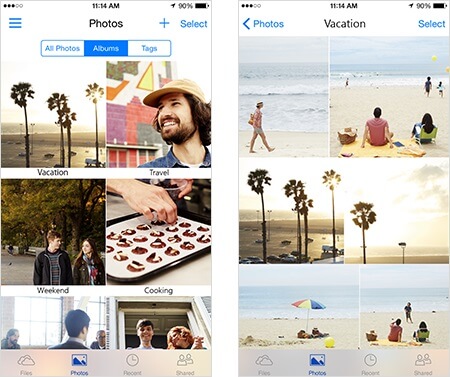 Microsoft today pushed out a new update for its OneDrive app for iPhone and iPad users. The latest update comes with some new features along with improvements to its OneDrive app for iOS users.
The latest OneDrive app update pushes the app to new version 10.22. The OneDrive app now comes with improvements for the drag and drop support which was introduced in an earlier update for iOS users.
The Redmond Giant in the latest update has now provided a new confirmation or pop up menu to prevent any accidental drag and drop actions. The users who accidentally drag or drop files in the cloud storage will receive a pop up asking for confirmation to complete the process.
Microsoft states: "We love making it easy to do things. Unfortunately, it's too easy to accidentally move items with drag and drop. We've added a confirmation to quick moves with drag and drop to make it harder to move items by accident."
The company has also made some improvements for users who upload files to the cloud. There was a bug in the previous update which moved the uploading progress toast to the upper left corner of the screen instead of the regular bottom of the screen. This bug or issue has now been fixed with the latest update.
Microsoft is also working on some more improvements and new features for the OneDrive app which it plans to roll out to iOS users in the coming weeks. The company is currently testing new features internally for its OneDrive app on iOS and we expect the company to release the new features to the beta testers as soon as the internal testing is successful before an official public roll out.
Its a known fact that Microsoft wants its users to enjoy the best features for its core apps irrespective of the platform the applications are installed on.  The latest update to the OneDrive app on iOS is currently live and can be downloaded with the new version 10.22 by going to the App Store.