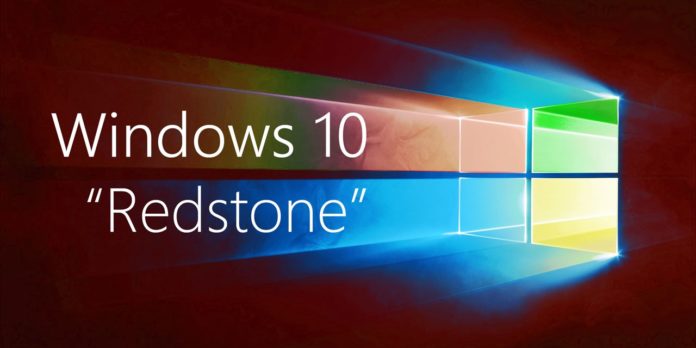 Microsoft today released a new Windows 10 Insider build 17711 for Fast Ring Insiders. The latest preview build comes new features and improvements for Fast Ring Insiders to test over the weekend. You can check the list of new features and improvements in our dedicated article here.
Microsoft is expected to finalize the Redstone 5 in next couple of month with the release planned for this fall. As is always expected in Insider builds, there are many fixes pushed out for issues discovered in previous flights. Below is the full list of fixes released in the latest build.
What's fixed:
Microsoft fixed issues with users complaining of error while upgrading to latest flights. This is now fixed and Insiders can now upgrade to recent flights without any error.
Issue with the You are getting an update dialog which displayed extra characters has now been fixed in the latest build.
Crashing of Settings when trying to pin Settings to Start has now been fixed and users will now be able to pin Settings to the Start menu.
Previous build caused issues with the Ethernet and Wi Fi Settings now showing proper content. This has now been fixed with the recent build.
Sign In Settings page showed blank page sometimes, this has now been fixed by the Insider team.
Advanced keyboard settings unexpectedly showed some settings are hidden error. This has now been fixed and the settings no longer show any error.
Creating a system image from backup and then restoring the same in control panel failed on x86 machines, this has now been fixed in latest build.
Task View now does not have the acrylic background in the latest build.
Users faced issues with them not being able to ask Cortana questions second time. This issue has now been fixed and users will now be able to ask multiple questions to the Digital Assistant.
Minimizing certain apps when switching to tablet mode resulted in the explorer.exe to crash. This isse has now been fixed.
Some minor tweaks have been made to the Remove acces icon and the Advanced security icon.
Insiders had reported that the audio driver would hand for Bluetooth speakers and headsets while in Hands free. This issue has now been fixed in the latest flight.
Issue related to the Edge browser favorites pane scrolling sideways on mouse wheel has now been fixed.
Reliability issues with the Microsoft Edge has been fixed in the latest insider build.
Issues with the Internet explorer losing all settings in previous flights has now been fixed.
PCs in previous flights showed black window when trying to remote access. This issue has now been fixed in the latest build.
Certain games hanged when chatting or typing in the chat window. This has now been fixed.
We fixed an issue where if your System > Display > Scaling and layout is not set to 100%, some text might appear smaller after reverting "Make text bigger" value back to 0%.
Issue where Windows Mixed Reality gets stuck after going to sleep and display a persistent error message in Mixed Reality Portal or a "Wake up" button that doesn't work has now been fixed.
The latest build also comes with its share of new Known issues which need to be noted before installing.
What's Broken:
Certain PCs with multiple monitors windows may appear to have shifted up. Temporary workaround is to use Ctrl + Alt + Del to bring up the task screen and hit cancel.
Taskbar flyouts like network, volume and more will not have the acrylic background in the latest build.
Some of the users will not be able to enable or disable HDR display support.
Users having the ICC color profiles in use will encounter errors like Access Denied.
Text clipping issues or increase in text size will be noticed when using Ease of Access Make Text bigger setting. This issue will be solved in the upcoming builds.
As is always requested by us, please go through the list of known issues before installing the latest Windows 10 build via Windows Update.