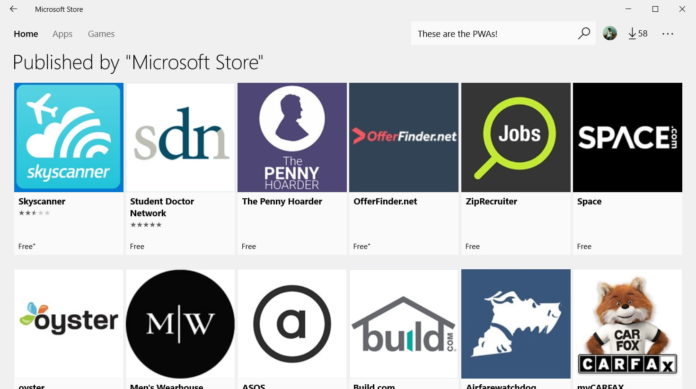 PWAs or Progressive Web Apps are the hot topic which Microsoft is currently talking about. Microsoft had added the PWAs support for Windows 10 users with the arrival of Windows 10 April 2018 update.
The PWAs are web apps which are developed based on the Service Workers which are available only for Windows 10 users on PCs and Laptops. These Web apps work offline and provide support for notifications, Live Tile and more.
Microsoft at its First day of the Build Conference 2018 yesterday revealed that the PWAs will be receiving more support and features in the company's upcoming major update Redstone 5.
The PWAs will be getting new display options with the next version of Windows 10. The Insiders will be the first people to be able to get their hands on the display options for PWAs.
The company is planning to offer two new display modes full screen and minimal UI, the full screen mode lets users remove the back button while also removing the navigation controls.
With the minimal UI option users will be able to control new browser elements like back, forward, refresh from being displayed on the screen. Twitter has already launched it PWA application for Windows 10 users on PC and Mobile.
The developers who invest in PWAs need not submit a new update with features in the Microsoft Store. The changes or features which are added to the PWAs on Windows 10 will automatically be available for the app on other platforms and vice versa.
The addition of display modes is just a minor feature which Microsoft is adding to the PWAs with many such new features expected to arrive in the near future. Off late there has been lot of PWAs which have been added to the Microsoft Store like Trivago, Twitter and more.
With the introduction of PWAs, Microsoft plans to reduce the app gap that has been created and is trying to lure developers to start developing PWAs or Progressive Web Apps for its Windows 10 platform with minimal effort and maximum result since the PWAs allow for features to be added in the back end and also provide cross platform support.