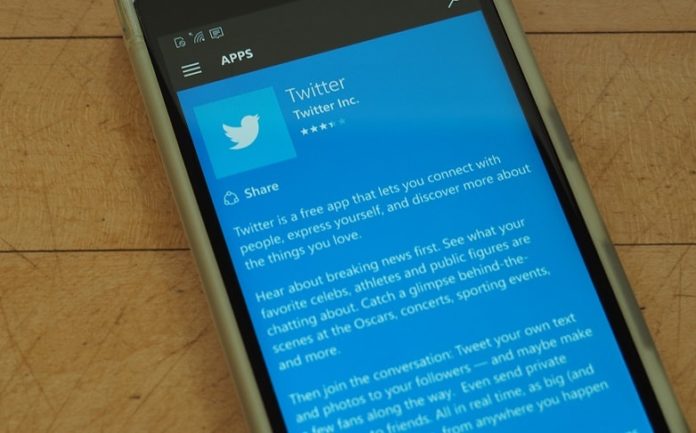 Twitter today released a new update for its Official application on Windows 10 Mobile. The update pushes the application to new version 6.0.9.0. The latest update pushes the app to the new PWA version already available for Windows 10 PC users.
The new Twitter PWA version was recently launched on Windows 10 desktop. Microsoft has already stopped the development of Windows 10 Mobile after the release of Redstone 2. The Twitter PWA version on mobile is different from the PWA available on Windows 10 desktop in terms of the features.
The Desktop application provides users with push notifications, live tile support and more since the PWA rely on service workers to function which is not supported by Windows 10 Mobile. The service workers is supported for users with Windows 10 April 2018 update which is being rolled out to all Windows 10 PC users today.
The Mobile PWA version does not support the basic functionality like push notifications, live tile support which is a bad thing for Twitter Mobile users. The Twitter PWA on Mobile does not have a dark mode either which was available for the previous Twitter app for Windows 10 Mobile.
In spite of the Mobile application no longer providing support for notifications, the good news is that the PWA app on Windows 10 Mobile brings all the updated features which are available on other platforms like increased character support, bookmark tweets option apart from UI which is similar to the Official Android Twitter application.
Progressive Web App is a simple web app and/or web service which uses various modern web capabilities and delivers an app-like experience across the devices. The developers need not push a new update in the Microsoft Store as the new features and changes are directly updated to the PWAs from the live website and the changes are available in the PWA, without the users needing to update the apps from the Microsoft Store.
Windows 10 Mobile Twitter users would be seeing a new update in the Microsoft Store currently available for download which pushes the Twitter app to the new PWA version already available for Windows 10 desktop users.