Microsoft's Mail and Calendar app for Windows 10 and Windows 10 Mobile is today receiving a new update, and this is the first update released for the app after a couple of months. The new Mail and Calendar app is available for all Windows Insiders enrolled into the Release Preview Ring.
Microsoft's new approach to deliver improvements to apps for Windows 10 is much faster than before. The updates are shipped to operating system and applications regularly. It is worth noting that Mail and Calendar, Microsoft Store are among the most updated app on Windows 10.
Today's update for Windows 10's Mail and Calendar app introduces UI changes. The updated version of Mail and Calendar app on the Release Preview Ring allows users to control the space between the folder view, and as well as the emails. Microsoft is also offering three views called medium, compact and spacious to the Insiders.
Mail and Calendar app is also receiving an update for Insiders on the Skip Ahead with UI changes. In the updated app, you can view agenda and month together. The company has also added a search bar that allows users to search for events saved in Microsoft and linked accounts.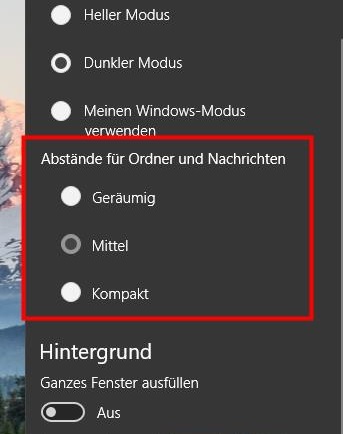 Today, the Mail and Calendar app has also received a batch of bug fixes and minor improvements. Mail and Calendar, which is a universal app available on Windows 10 Mobile, has received today's update for phones as well.
It is recommended to get this update as it could include fixes for some bugs. If the default configuration is being used on your device, it's likely that the new version of Mail and Calendar app is running on your phone or PC. In case you're not seeing the new app, open the Microsoft Store and force for updates.