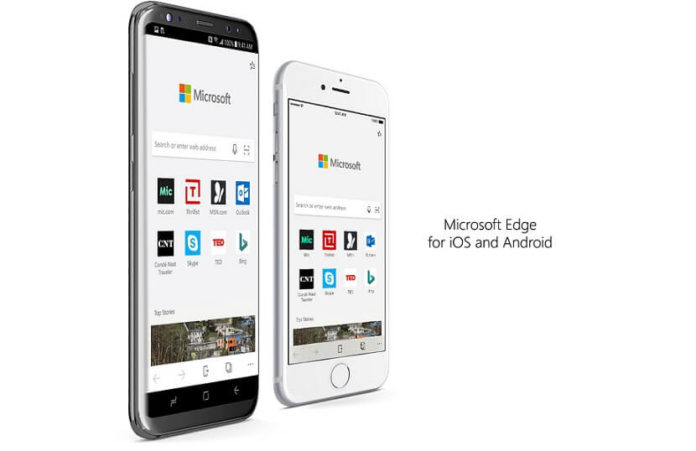 Microsoft launched the mobile version of Edge Browser for both iOS and Android OS last year in October as beta. After a couple of months of development, they were released for all users iOS and Android. Recently they had also announced that Edge would soon be coming to the iPad app store. Finally, they have today released the Edge browser for large screen Android and iPad devices.
At the launch of Edge on Android and iOS, Microsoft had promised to bring it to more devices and we appreciate Microsoft for keeping their promise. Edge browser on these devices brings many of its uniques features and along with that it also offers the usual syncing with the PC version of Windows 10 like passwords, bookmarks, Reading List etc. "Continue on PC" which Microsoft earlier used on the Cortana on Android is also present in Edge on Android and iOS.
"Continue on PC" allows users to browse the current webpage they are viewing on mobile on their PC if they have logged on to same Microsoft Account on both devices. The Dark theme of Edge on Windows 10 is also offered on these mobile versions of the browser.
Microsoft Edge is based on the same rendering engine as Chrome on Android and Safari on iOS which make it work as smooth and fast with add-on features in it carried from the Edge on PC.
Microsoft has been releasing regular updates for Edge on both Android and iOS with new features and regular bug fixes to enhance its performance. Please note that to use most of these syncing features Android and iOS users must be on the latest version of Windows 10 i.e. the Fall's Creators Update on their PCs. If you are an iPad user and want to try it visit this iTunes app store link.