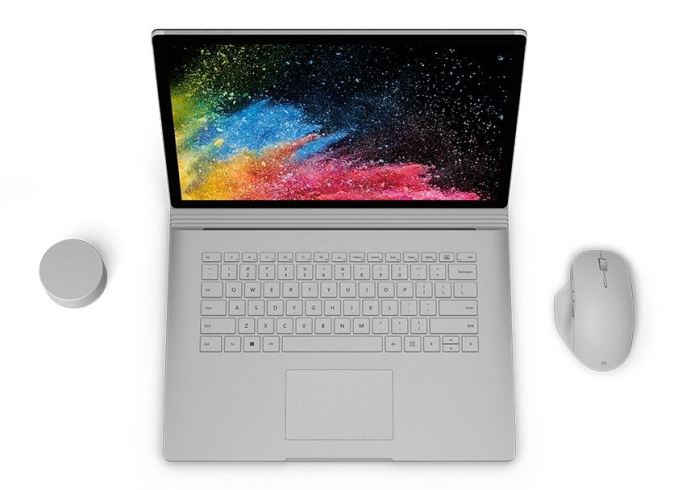 Microsoft had earlier launched its most affordable and entry level Surface Book 2 device for Surface lovers in United States. Today the company is launching the entry level device in other markets including United Kingdom and European Markets.
This is a new generation Surface Book which is available for buyers in countries like France and Germany. Surface Book 2 is not an enhanced version of the company's earlier entry level device. The devices comes with 128GB of storage which is less than the company's earlier device which boasts of 256GB of storage. The device comes with Microsoft's latest version Windows 10 pre installed.
You will also be able to connect external USB storage devices with the Surface Book 2, so users might not mind the lesser storage capacity provided by the company. The Surface Book 2 comes with a 13.5 inch display and Core i5 processor with 8GB of RAM and 128GB of Storage.
Microsoft is also offering the device with a 15-inch display with dual-core Intel i7 processor and 16GB RAM + 1TB storage variant going with its 13.5 inch display to give more choices for customers who are looking for a bigger display.
The 13.5 inch device is priced at £1,199, for Surface Lovers in the United kingdom and for European Markets like France and Germany we expect it to be available at the same price. However users looking to buy a 15 inch display device will have to fetch a little more.
The Surface Book 2 was already made available for users in United States and comes with a price of $3,299 if you are looking to buy it. For users who would not like to fetch more on an entry level device, purchasing the Surface Book 2 from markets other than United States will be a better option.