Mega Team has been a strong and long supporter of Windows Platform and they have been releasing new features for its Beta app for Windows 10 and Windows 10 Mobile devices. The app is a Universal Windows Application available for download on all Windows 10 devices.
The team has pushed out a new update for its Mega Universal Application both for Windows 10 and Windows 10 Mobile. The update removes the Beta tag for the Mega Universal application.
Users will be finding a notification after updating to the latest update stating the Beta application will no longer receive any new updates in regards to the features. Hence users are requested to uninstall the Beta application and install the public application which is available for download in Microsoft Store.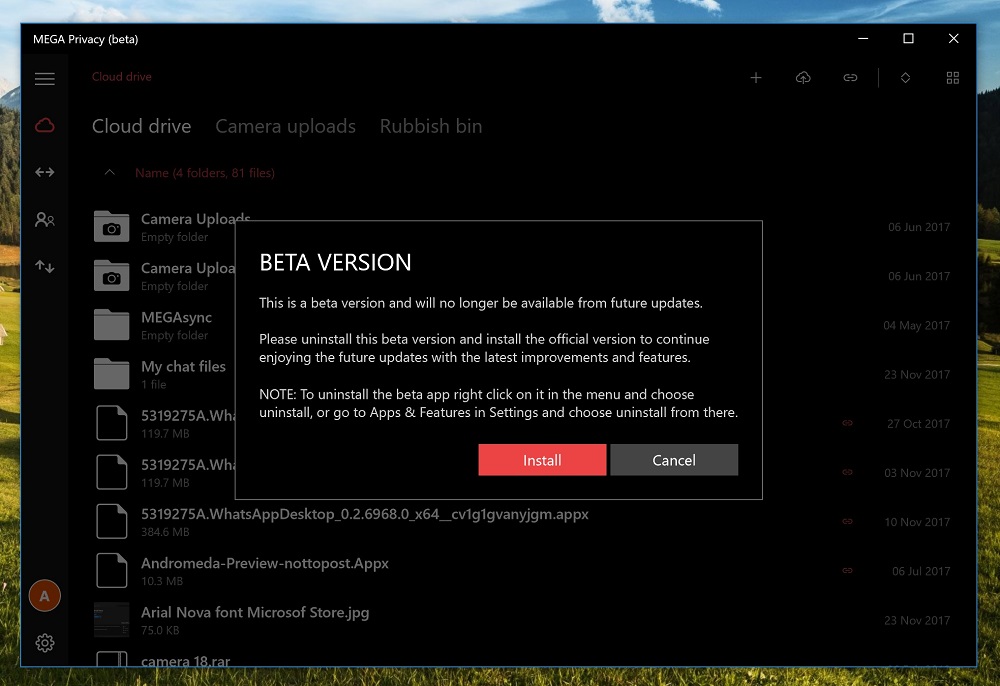 MEGA app offers free cloud storage space to the Windows users and let them upload their files from smartphone or tablet and then search store, download, view, share or delete files anytime directly from any device you have the application installed.
The application also offers users the option to Share folders with contacts and see the updates in real time. The main highlight of the MEGA app is the data which is stored on the MEGA server is end to end encrypted. The app also includes ability for users to view the gallery of images by allowing them to zoom.
The latest update for the MEGA app is currently live and you can download the same by clicking the below Microsoft Store link.