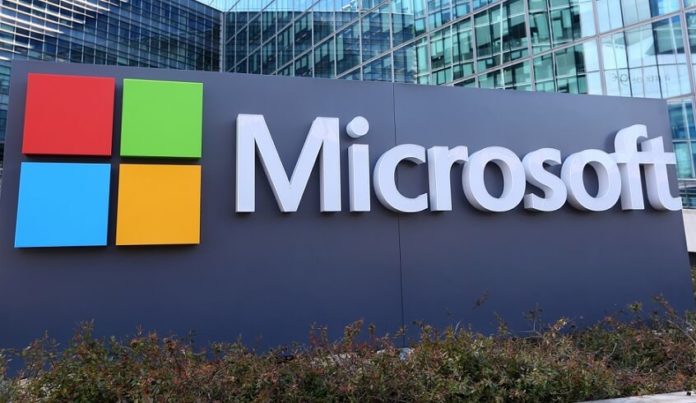 Microsoft's financial reports are out for FY18 Q2 ended December 31, 2017. With overall revenue of $28.9 billion, Microsoft has increased its revenue by 12%.
Some main highlights of the report include
Revenue was $28.9 billion and increased 12%.
Operating income was $8.7 billion and increased 10%.
GAAP net loss was $(6.3) billion and non-GAAP net income was $7.5 billion.
GAAP diluted loss per share was $(0.82) and non-GAAP diluted earnings per share was $0.96.
GAAP results include a $13.8 billion net charge related to the Tax Cuts and Jobs Act (TCJA).
On the Productivity and Business side, revenue was $9 billion and is an increase of 25%. Some highlights include Office commercial products and cloud services revenue being increased by 10% and Office consumer products and cloud services revenue being increased by 12%. Dynamics products and cloud services revenue increased by 10% driven by Dynamics 365 revenue growth of 67%. LinkedIn witnessed a growth of over 20% and contribution of $1.3 billion.
Speaking of Cloud, the revenue was $7.8 billion and increased 15% with main highlights being an increase in revenue of Server products and cloud services by 18% and Enterprise Services by 5%.
More Personal Computing business increased 2% with revenue of $12.2 billion and highlights include Surface revenue which increased by 1%, Gaming revenue also increased by 8% because of new hardware addition (Xbox One X), Windows OEM revenue increased by 4%. There is also a decrease of 4% in Windows commercial products and cloud services revenue due to the impact of a prior year large deal.
"We delivered another strong quarter with commercial cloud revenue growing 56% year-over-year to $5.3 billion. Strong execution from our sales teams and partners is driving growth across our businesses," says Amy Hood, executive vice president and chief financial officer at Microsoft. It was another good year for Microsoft, all thanks to their Cloud business and it's likely to grow.
Satya Nadella says "This quarter's results speak to the differentiated value we are delivering to customers across our productivity solutions and as the hybrid cloud provider of choice. Our investments in IoT, data, and AI services across cloud and the edge position us to further accelerate growth."