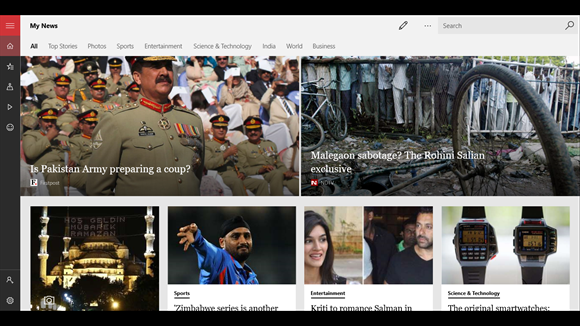 Microsoft today released a new MSN News app for iOS and Android. The new app is being developed with improved articles and app UI. The app is currently available in Beta form and you would need to sign up for the Beta testing.
The new MSN App comes with content from best industry sources from the world of Technology, Politics, Money, Entertainment, Sports and more. The new app also brings customized topics which you can follow like celebrity, gadgets etc. You will also be able to save your preferences but you would need to sign in to MSN with your Microsoft account.
Users will be getting alerts and notifications for all the Breaking News as it happens from around the world. You also have the option to share favorite articles, videos and photos to your friends and family via social networking apps like Twitter, Facebook etc.
You will now be able get a quick access to all your favorite topics on both the MSN News Web and Mobile app with the new automatic syncing option in the MSN News app.
The new MSN News app is available for download but you would need to sign in for the Beta testing on both Android and iOS before being able test the application.
Android users will be able to download the MSN Beta App immediately from the Google Play Store by sharing their Phone number or email id. For Apple users they would need to enter their email id and wait for 24 hours to receive an email from Apple with the link for entering the Apple Test flight program.