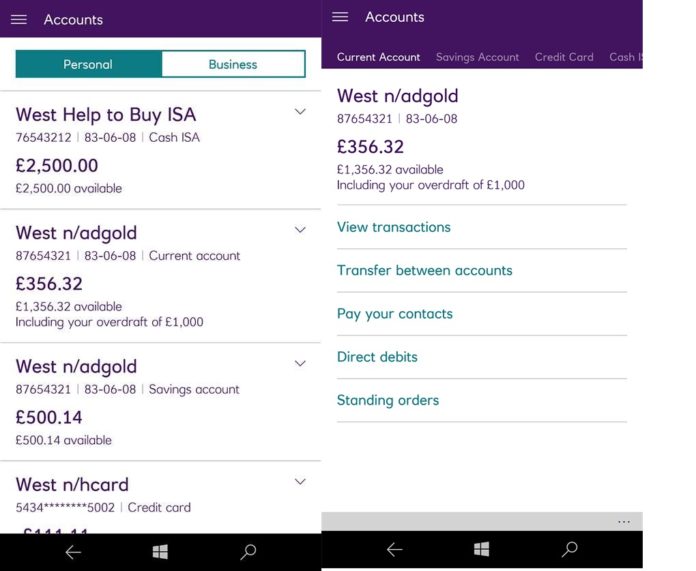 UK's most popular bank Natwest have released a new update for its Windows 10 Mobile app. The app comes with some minor new features along with the usual bug fixes and performance improvements to the Windows 10 application.
After the latest update users will now be able to save payees and schedules payments for a future date. Users will no longer be logged out from the app if they switch briefly between apps.
You will now be able to add a business account by visiting the profile menu directly via the Natwest Mobile Banking application. The latest update also helps users to easily manage  money on the move as the app is now more faster and more secure.
Some of the features of the Banking app include Pay your contacts using the mobile number, Check balance and transactions, View and Cancel your direct debits and standing orders and more.
Natwest has been a long supportive company for Windows Platform in times when lot of other major companies have pulled their Windows Phone applications. WE hope to see Natwest adding more and more features in the year 2018.
If any of our users use the Natwest Bank in UK then you can download the Windows 10 Mobile App from the below link. Do let us know the performance of the app in the comments below.