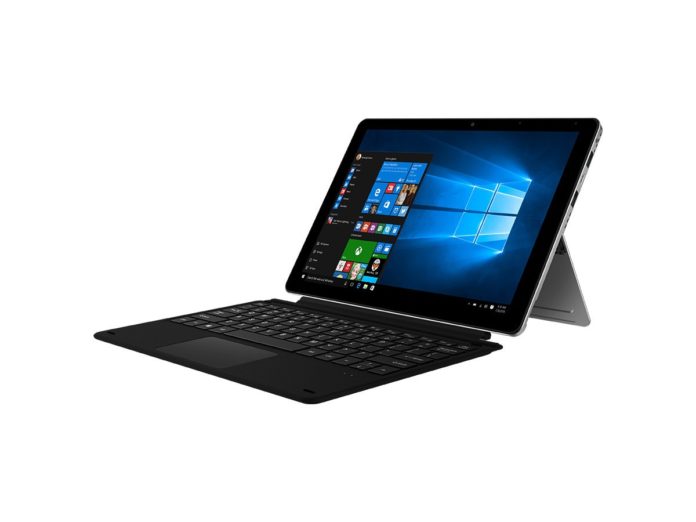 Earlier last year, Chuwi, a China-based digital brand, launched the SurBook, an affordable alternative to the Microsoft's Surface Pro 4. It was launched in the summer of 2017 with a design very much similar to the Surface Pro 4. Priced at just $299, it offered a 12.3-inch display with same 2736 x 1824 resolution from the Surface Pro 4, Intel Celeron N3450 CPU with 6 GB of DDR3 RAM, 64GB or 128GB internal memory with SD expansion, 10000 mAh battery, metal design, front and rear cameras and backlit detachable keyboard.
The company also released a smaller variant called SurBook Mini with a 10.8-inch display powered by the same Intel CPU as seen on the SurBook along with 4 GB of RAM.
Well, Chuwi continues to make new products to gain a good position in the market. Ahead of CES 2018, Chuwi has revealed a new addition to the lineup the new SurBook Pro. The 2-in-1 device features the new Intel Gemini Lake series processor and runs Windows 10. It is unclear whether the SurBook Pro is a successor to SurBook but is definitely an improvement over the last one.
Along with the 2-in-1 SurBook Pro, the company also revealed a mini PC called GBox Pro powered by Intel i5 processor.
Final offering from Chuwi would be a successor to their Hi9 Android Tablet that may be called Hi9 Air. The tablet is said to be powered by a MediaTek processor and surprisingly would be running the latest version of Android – Android 8.0.
No further details are available for now for the products but if priced competitively and made available to more markets, this could be a good and compelling alternative in this sector.