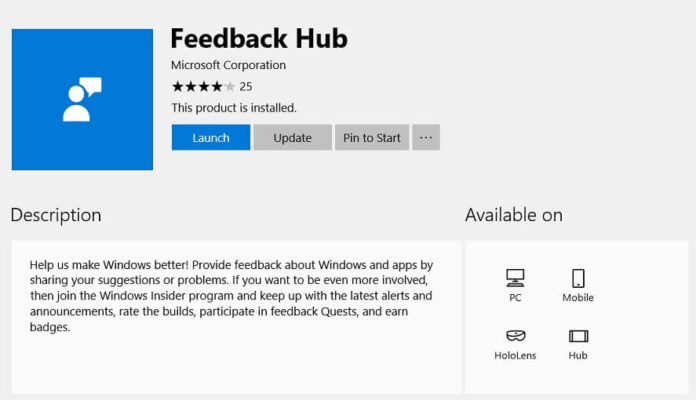 Microsoft is today rolling out a new update to the Feedback app for all devices including Windows Phone and PC. Feedback app has been updated to new version 1.1711.3412.0 and it comes with a set of new features.
Ever since Microsoft launched Windows 10, the company has been emphasizing that the customers' feedback is important. With Feedback Hub, everyone including non-Insiders can provide feedback to Microsoft.
Microsoft today updated the Feedback Hub with the ability to translate the comments with Bing. Another new feature is the ability to read feedback regardless of the device you're using.
Users will now be able to easily switch between Microsoft accounts (if having more than one Microsoft Account) in Feedback Hub application. The Bing Translate option helps users to read all the comments received which are in languages other than English like Italian, Arabic, Spanish and more.
Apart from the above-mentioned changes, Microsoft is also improving the overall performance of the Feedback Hub. It's worth noting that this is the same update which was released to the Fast Ring Insiders couple of weeks ago and is now rolling out to all Windows 10 Mobile and PC users.