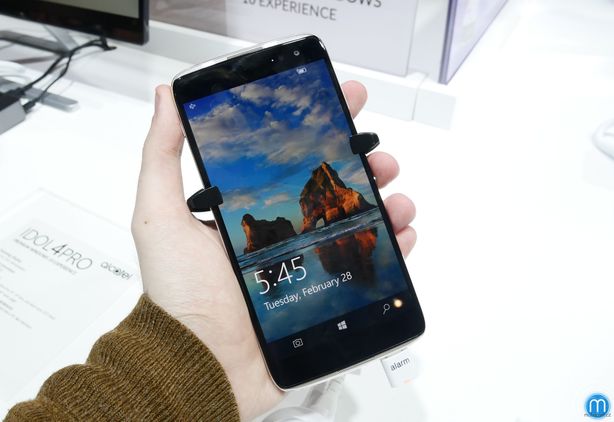 Microsoft has today discounted the Alcatel IDOL 4 Pro by £126, you can purchase the Alcatel's Windows Phone for just £293.99. Microsoft US Store is on the other hand selling the same Windows Phone for just $199, you can learn more about this offer here.
The unlocked version of the IDOL 4 Pro can be yours right now for £293.99, the package also includes a VR headset. It's worth noting the IDOL 4 Pro is the first Windows Phone supporting a VR headset out of the box. With this high-quality device, you can experience the world in a new dimension.
The Alcatel IDOL 4 Pro is powered by Qualcomm Snapdragon 820 processor and it runs Windows 10 Mobile operating system, the device is also eligible for future cumulative updates.
The IDOL 4 Pro features a stunning 5.5-inch AMOLED display with a resolution of 1080×1920. The other hardware specs include 4GB of RAM and 64GB of storage. The device comes with a 21-megapixel camera with a dual-LED flash, and there's an 8-megapixel front camera.
While Windows Phone is officially dead, the IDOL 4 Pro for £293.99 is a good deal. It's worth noting that IDOL 4 Pro is one of the best Windows 10 Mobile devices on the market right now. You can buy it from the below link.