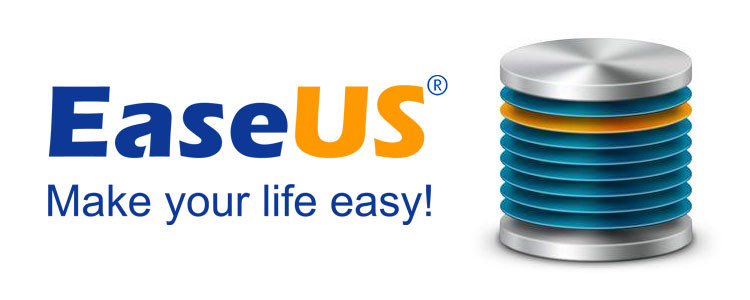 Today I would like to present you one of the best and most known softwares when it comes to data recovery. It's not a case indeed that EaseUS Data Recovery it's one of the first hits if you Google "data recovery", but if you haven't heard about it yet and you're troubled by data loss you're in the right place.
EaseUS Data Recovery is an easy-to-use data recovery software that allows you to recover lost data out of a PC, laptop or any storage media. The core engine has been wrapped with a beautiful user interface specifically designed to drive the user in the process of recovering those lost bytes.
Every file system has been developed to ensure that, regardless of the actions by programs accessing the data, files will remain consistent. But sometimes failures will make those files (eventually the whole file system) inconsistent, and you may not read the content anymore. But not being able to read a file doesn't mean that the data contained in the file is not there.
EaseUS Data Recovery is indeed able to recognize those broken files and bring them back the right way, and it's so easy to do that using that software that the procedure can be explained in three simple steps:
1) Download and install EaseUS Data Recovery
If you're gonna follow this guide you'll need to download the program. EaseUS Data Recovery comes in different pricing tiers, but there's also a free version! Follow along the installation process and after a couple of minutes you'll be ready to start.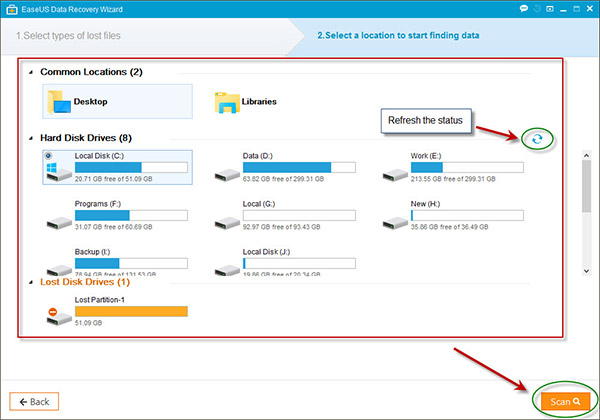 2) Scan
Once installed and launched, the software will prompt you to choose which disk you want to scan and recover data from. As long as the disk is detectable, the program will list every partition contained in the disk. If you can't find the disk you want to target for the scan listed, you can use Windows Disk Managment or equivalent on other OS to see if the operating system fails to recognize it too. And in that case, it might be some hardware problem.
Anyway, once you launch the wizard, the scan process will go through2 different types of scan:
Quick scan: this type of scan will try to rebuild a file out of every deleted flag found in the file system. It cannot be paused.
Deep scan: as the name says, this type of scan will go deeper in the disk, looking for data

through every sector on the hard drive, so this might take a while, but waiting will be worth it.
Once the quick scan is done, the product will show you some of the found files (if any), and while the deep scan processes you can start to recover the found files. You can pause the deep scan to prioritize the recover, but EaseUS recommends to let the product finish to increase the chance of maximum accuracy. For a specific set of files EaseUS Data Recovery lets you preview the files before recovering and saving them.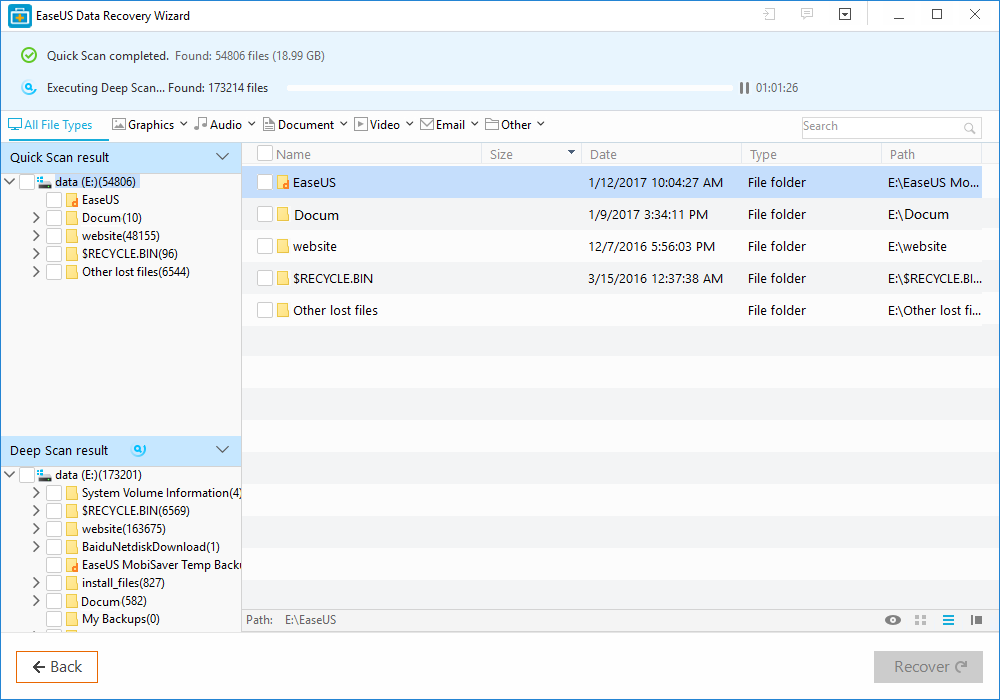 3) Recover files
If you patiently waited till the scan finished, you're ready to start recovering the missing files usin the "Recover" button. Thousands of files might show up, including those you deleted on purpose, and the software will group them in different categories. You can filter out the useless categories to go look for a specific file.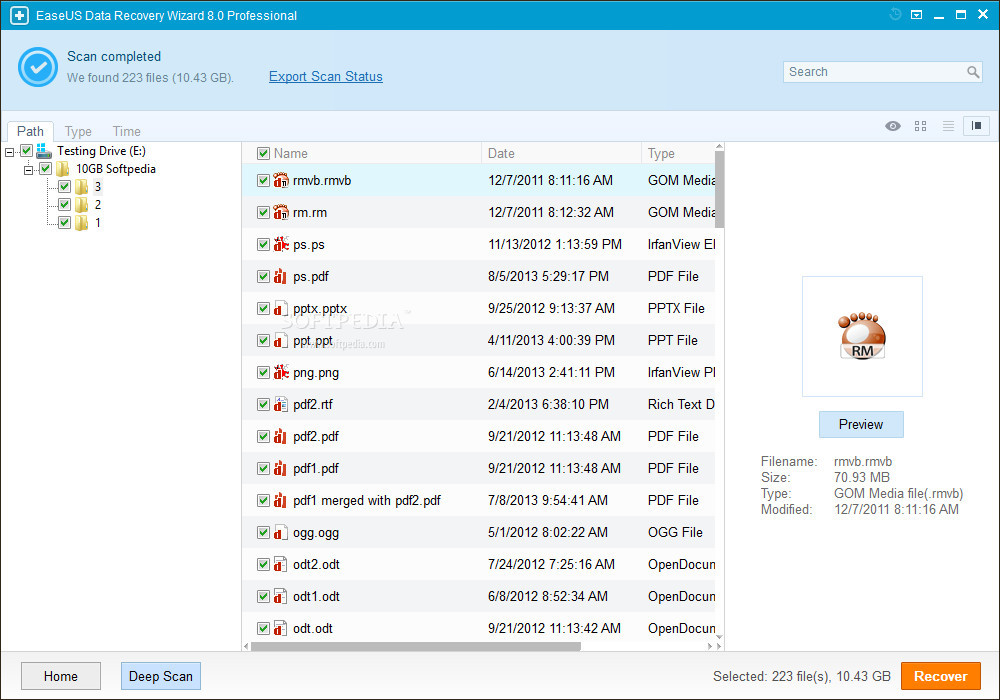 And that's it! Easy as it is.
As I mentioned before, EaseUS Data Recovery Wizard does not recover every kind of file, it has a superset of the most common file extensions and if you're not looking for propertary extension or
EaseUS Data Recovery Wizard comes in three different editions:
Free: let's you recover a maximum of 2 GB
Pro: comes along unlimited data recovery and free technical support
Pro + WinPE: With this edition you can also recover and act from Windows Preinstallation Environment to recover data even when system fails to boot or crashes. Price $99.99
Technician: You have continous support from a technician and you can use it to offer support to clients (if any), starting from $299.99
Each of those editions comes with a free trial, so if you wanna try it, please click on the below link to download the application.