According to data released today by Kantar Media, sales of Windows Phones have decreased during the three-month period ending October 2017. It's not surprising given the fact Microsoft has abandoned the platform and Windows Phone is going nowhere, with the company having no plans for new features and hardware.
As expected, the new data released by Kantar indicates that the end of Windows Phone is near, as the sales figure is close to extinction in some countries. The combined sales figure of Germany, the UK, France, Italy, and Spain shows that Windows Phone declined from 3.2% to 1.1%, during the October quarter, compared to the same period last year.
Windows Phone once used to be very popular in France witnessed the biggest drop, the operating system declined from 4.8 to 1%. Italy is also the country where the operating system witnessed the biggest drop, with the platform dropping from 4.3% to 1.7%.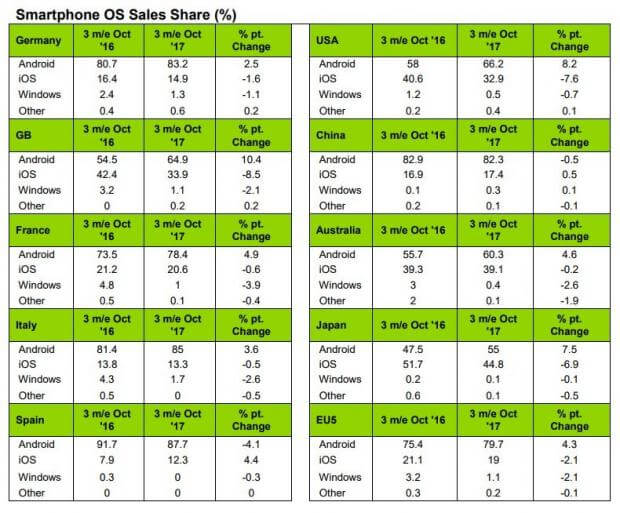 Windows Phone declined to 0% share in Spain and 0.1% in Japan. While on the other hand, the operating system sale increased in China, Windows Phone now has 0.3% in the country. In the US, Windows Phone dropped from 0.7% to 0.5%. As Microsoft has given up on the platform, Windows Phone will soon become extinct in all countries.