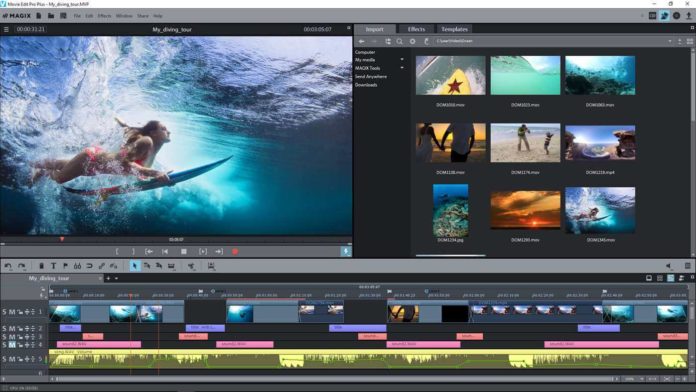 Movie Edit Pro by MAGIX Software has made its way to the Microsoft Store. The app took the advantage of Microsoft's Project Centennial, which can convert any Win32 app to a Microsoft Store app. The movie edit pro is ported to the store just like the Paint.NET app, which also marks its debut in the store same way. The app is however not available on 32-bit architecture machine. Movie Edit Pro will function exactly the same way as its win32 counterpart. The app is not free though, it is priced at $89.99 but you can have a free trial if you are interested.
It is interesting to see more and more devs are porting their existing win32 apps to the Windows 10 Store using Microsoft's Project Centennial. Microsoft will try to find its way to bring all the devs to the Microsoft store by releasing more and more stuff like Centennial, which is proved to be quite fruitful to Microsoft so far. Many devs have already ported their existing Win32 app to store by Centennial. Now we dearly hope that all the existing Win32 app make their store appearance in future as it will be very convenient for the end user and of course Microsoft.
Movie Edit Pro is aimed at serious video editors. The app has some great functionality that will bring out the creator in you to your computer screen to the fullest.
The app supports most formats including 10-bit HEVC videos to 360° footage. You can Easily edit complex video projects on up to 99 tracks for image and sound. 4K proxy editing, the new automatic shot match feature and the world's best image stabilization let you achieve perfect results. You can also apply other plug-ins from the Media Pool directly via the OpenFX interface. Then, easily share your completed videos by uploading your finished project to YouTube, Facebook or Vimeo directly within the program. This app also supports Surface Dial for frame navigation and timeline zoom.
Download Movie Edit Pro Plus for Windows 10.
Download Movie Edit Pro for Windows 10.