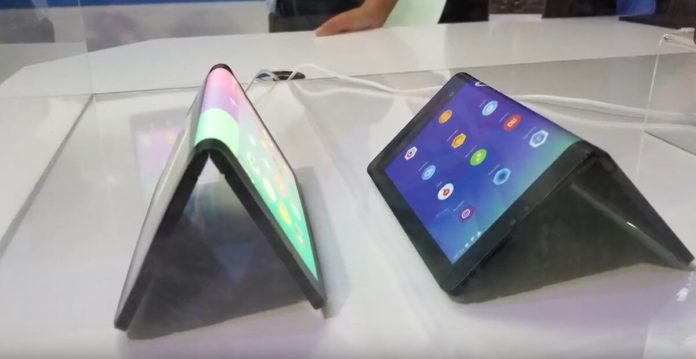 Even though people believed that Microsoft has abandoned the idea of Windows on Mobile, the company is working on a foldable mobile device codenamed 'Andromeda' with Windows 10 ARM. Not only Microsoft, but Apple is now also testing a new mobile device with the foldable body. We heard that Apple might not launch a folding iPhone until 2020, but Apple appears to be speeding up the development of its foldable iPhone, as the company has published a patent.
A patent filed with the US Patent and Trademark Office (USPTO) reveals a device with flexible/foldable display which can be folded in half. The patent also describes the use of Liquidmetal material in the foldable iPhone. Apple may be also planning to use the mico-LED display which is thinner than OLED and more energy efficient.
Huawei, Samsung, and Microsoft might launch a true-foldable mobile device next year, while Samsung's Galaxy X is almost ready for early 2018 release. On the other hand, Microsoft's foldable Andromeda is in the early stage of development.
Microsoft's foldable Andromeda
Microsoft has also patented similar devices, one of such patents show that Microsoft is developing a special hinge that could be used in the Andromeda mobile device. According to a patent, the mobile device would create a new form factor.
Patents are not confirmation of new product, but at least we know what Microsoft or Apple could be planning for its next mobile device, the patents have already confirmed that the Redmond giant is looking into ways to overhaul its mobile platform.