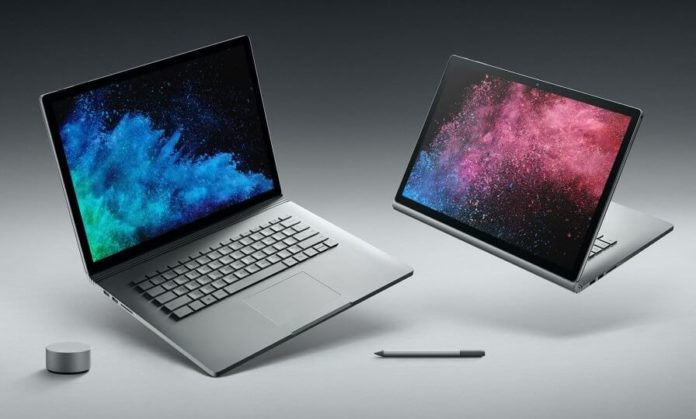 The Redmond Giant announced its new Surface Book 2 for Surface Lovers on October 17th, along with the release of Windows 10 Fall Creators Update to the general public. The device was announced by Panos Panay which would be made available in two models.
The device with a 13.5-inch display model has a resolution of 3000×2000 with 267 PPI whereas the display is far better on the larger 15-inch model with a resolution of 3240 x 2160 resolution (260 PPI).
The device with a 13-inch display, comes with a dual-core Intel Core i7 processor and 8GB of RAM along with 256GB of storage. The 15-inch model of the Surface Book 2 comes with a dual-core Intel Core i7 processor and 16GB RAM along with a 1TB storage variant.
The Surface Book 2 was available for pre order from November 9th for both the models for users in United States and other markets.
The Surface Book 2 which can run professional-grade software, apps, and PC games with ease is powered with a dedicated NVIDIA GeForce graphics to ensure fluid immersive experiences providing lifelike visuals from virtually any angle.
The device is expected to last for up to 17 hours more battery life and 4 times more power than before and the Surface Book 2 is said to be the ultimate powerhouse.
The device now is available for purchase via the Microsoft Store and the 13.5 inch model has a starting price tag of $1,499. You can order the Surface Book 2 by clicking this Microsoft Store link.