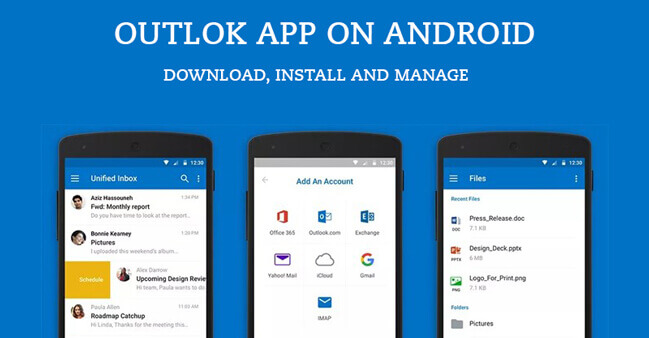 Microsoft is today rolling out a new update to Outlook app for Android devices on the Google Play Store. The latest update for Outlook on Android contains no major changes but Microsoft has improved the app with a new feature and improvements. This week, Microsoft rolled out updates for all the important apps for Android devices including Edge browser, Launcher and now Outlook.
Microsoft recently allowed the Office 365 users to add and edit contacts for Outlook.com and starting today, you can now control the group settings. The updated version of Outlook now lets you create, edit, add or remove group and the members. The feature is only available to the users with Office 365 account.
To access the feature, all you need do to is open the hamburger menu and click on the group option. Apart from the above-mentioned changes, Microsoft has also improved the overall performance of the Outlook app with bug fixes.
Microsoft Outlook for Android is somewhat better than Gmail as it has rich features such as the Focused inbox which allows you to keep the important messages on top. Furthermore, you can switch between your emails and calendar with one tap.
Outlook for Android supports Microsoft account, Exchange account, Gmail, Yahoo Mail and Office 365 account. The updated version of Outlook can be downloaded from the Google Play Store.