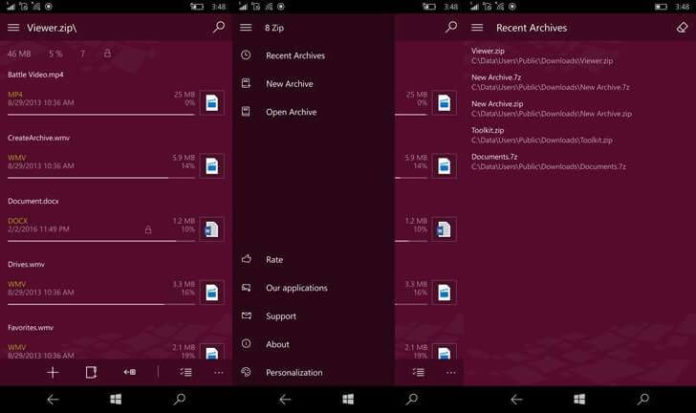 Popular Windows 10 apps such as 8 Zip Pro, Files & Folders Pro, Internet Browser pro are now available for free on the Microsoft Store. All the apps from the Finebits can be downloaded for free, it is a limited time deal and it will expire in next 6-7 hours. The Finebits app's package provides full access to the app library and today the package is available for free.
The original price of Finebits apps package is $37.49 and the package includes popular apps such as 8 Zip Pro, Intenet Browser Pro for Xbox One, Files & Folders Pro, Metro Commander Pro File managers and more.
8 Zip for Windows 10 Mobile and PC supports Continuum, Cortana and Windows Hello features. It is one of the best zip files extractor available on the Microsoft Store for all Windows 10 devices, the app lets you listen to music, read documents, and even watch videos.
On the other hand, 'Metro Commander' app for Windows 10 Mobile and PC is a file manager which allows you to manage your files and folders. The other features of the Metro Commander include the ability to easily create, open, preview, rename, copy, move, delete, search and share files and folders.
As we noted above, the Finebits package is available for free and you can download the app from the Microsoft Store, the package will let allow you to access all the apps for free.
Download Finebits AppPack for Windows 10.