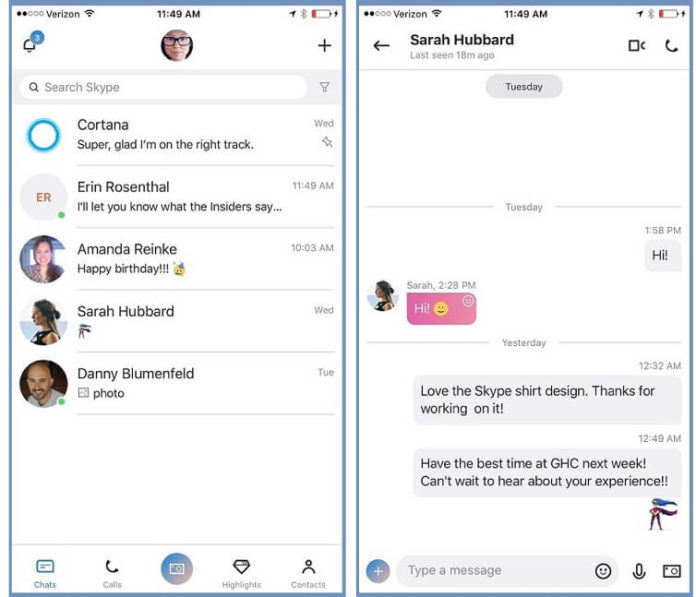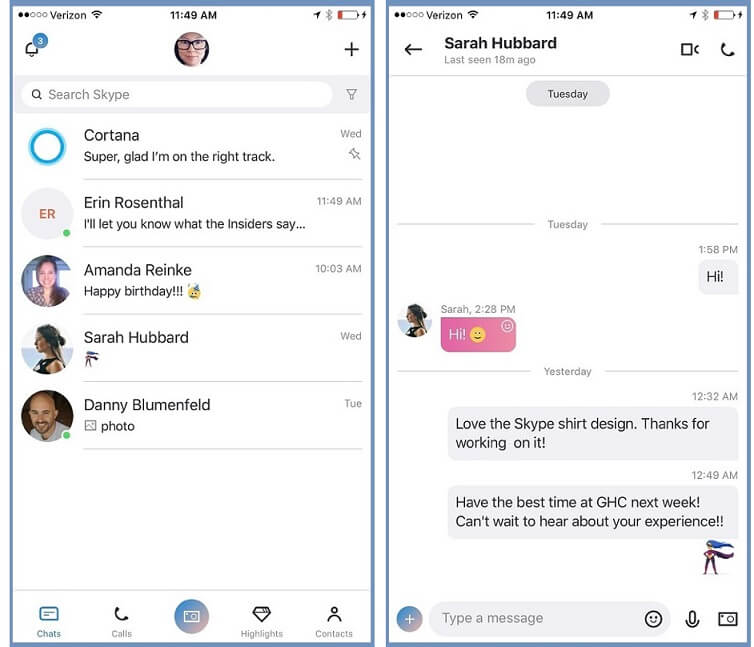 Earlier in the day Microsoft pushed out a new update for its Skype app for Windows 10 Mobile and PC with some new UI changes. The Skype team has now pushed out a new update this time for its Skype app on iOS devices.
The app has been bumped to new version 8.9.0. The update comes with some minor new features for the Skype application.
Microsoft has recently made available the new Skype application with UI changes and adding some cool new features to the application like new "Highlights" section similar to "WhatsApp Status".
After the latest update, users can now add more content leaving them with more space for their messages by clicking on the "+" button. The team has also made it easy for iOS users to upload video from the phone's gallery to the Highlights option.
Any new contact or friend willing to chat with you on Skype can now send you messages directly with the new Auto accept follow requests option which has been added in the latest update.
The update also comes with the usual bug fixes and performance improvements to the application for iOS users along with the new features. The company had last week pushed out the new Messaging improvements feature for Skype users on Android and now its the turn of the iOS users. The update is currently live and can be downloaded by clicking the below App Store link.