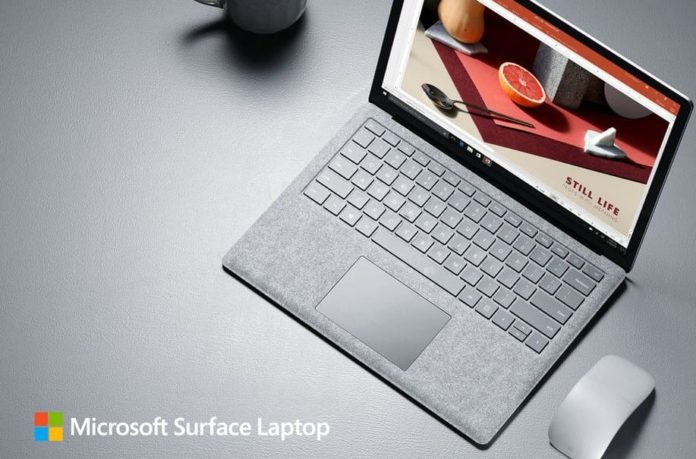 It has been four months since Microsoft launched the Surface Laptop, the ultimate Windows 10 Device. Ever since Microsoft has launched the device, the company never released any firmware updates for Surface Laptop. This was the story until yesterday as today Microsoft is finally rolling out the new Surface Laptop firmware updates with improvements and bug fixes.
Microsoft is also rolling out firmware updates to Surface Book, Surface Pro (2017) and even the old Surface Pro 3. The firmware and driver updates for all the Surface devices include bug fixes to improve the overall user experience.
Surface Laptop gets its first major update
Microsoft has also detailed the changes introduced with the latest firmware updates for Surface Laptop. The update finally enables the support for Windows Mixed Reality (a new feature introduced with the Windows 10 Fall Creators Update).
Furthermore, the new update also improves the keyboard safe mode experience, system stability, two finger scrolling and Surface Dock stability. Apart from the above-mentioned changes, the update also includes general bug fixes and performance optimization.
Surface Book, Pro (2017) and Pro 3 also getting new driver updates
The Surface Book is getting only one new change that enables Power Slider to improve both battery life and the adaptive brightness feature.
The new Surface Pro is also getting support for Windows Mixed Reality. Furthermore, it is getting improved battery life (by disabling touch while TypeCover lid is closed) and general improvements. On the other hand, the old Surface Pro 3 is receiving improvements for battery life while the device is in Connected Standby.
You can update your device from Settings > Security & Updates > Windows Update. As of right now, the updating is still rolling out so it might take a while for the update to show up on your Surface device.