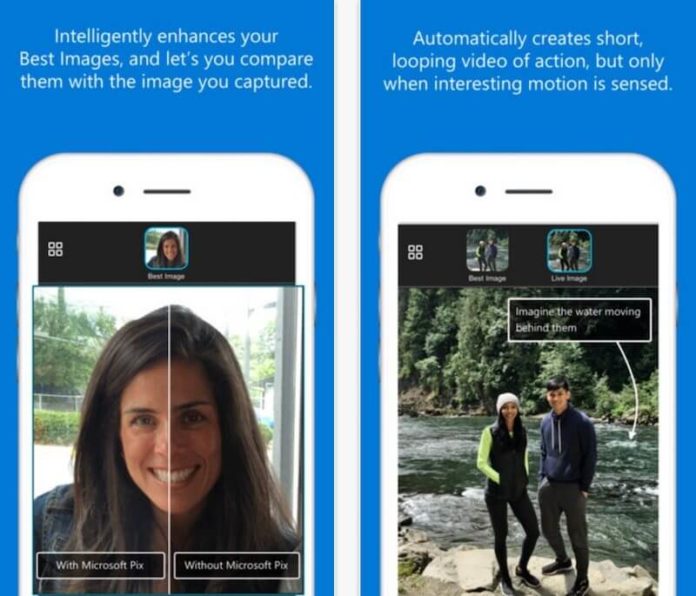 Microsoft today pushed out a new update for its Pix App for iOS users. The app has been bumped to new version 1.1.4. The update comes with some features along with the usual bug fixes and performance improvements to the application.
Microsoft Pix app now recognizes and scans blackboards with the latest update. Rotate 90 degree is now available with edit and crop option. The Whiteboards, documents, business cards and blackboards can now be enhanced with effects immediately after they are scanned.
The Enhancing feature was not available earlier for users in the previous update and the team has finally listened to the users feedback and added the enhancing option in the latest update to the Microsoft Pix App.
The Pix app lets users automatically check scene and lighting between each photo along with a face recognition option which automatically detects a face letting users get the best photo.
The latest update to the Pix app is currently live and can be downloaded by clicking the below App Store link.