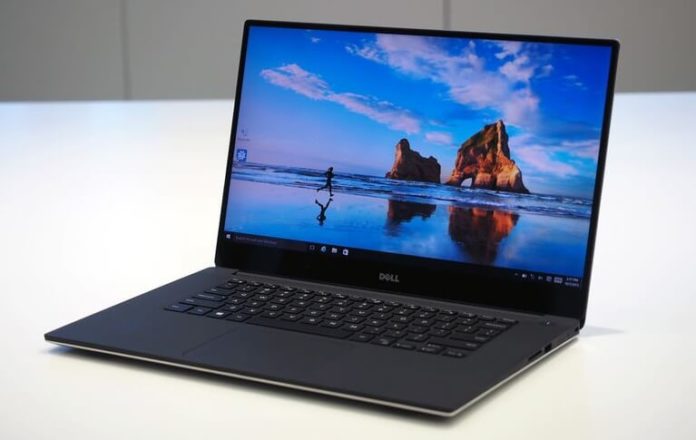 Latest Gartner estimates shows that the Global PC shipments have now fell 3.6 percent to 67 million units in the 3rd Quarter of 2017. This would be a 12th Straight quarter decline in a row year over year.
The PC shipments from vendors like Lenovo, Dell, saw a minimal decline whereas Asus, Apple and Acer has seen a decline of 11.4 percent. Another Global PC vendor HP however was able to experience an increase in PC shipments ending Q3 2017.
Apple was the most effected with its Macs no longer appealing to buyers now as before. The company had sold 4.6 million units during the quarter which is a decline from 4.8 million units in the same period in 2016, a overall market share decline to 6.9 percent from earlier 7.0 percent.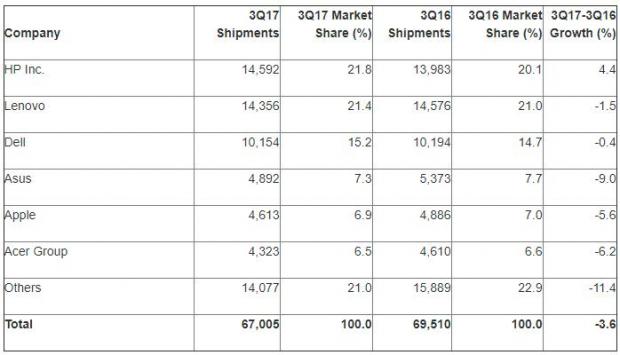 U.S which is the top market for Apple Inc has shown a decline of 10.3 percent which is pretty major with the company only able to sell 14.7 million units during the quarter. The decline is the third consecutive decline in PC shipments in the United States.
The decline in PC shipments is a result of variety of factors, first one being that there isn't as much in-demand for PCs now than it was earlier along with component shortages. Gartner Principal Analyst said in a statement that countries with stable economies have been able to have a positive sentiment among Small and Medium Businesses.
The price hike has also impacted the PC market as the hike is generally passed on to the consumers by the vendors. The Fall in PC shipments is expected to continue till end of 2018. We might not see a great fourth quarter and but can expect a small volume decline by the end of the year.
However Windows 10 seems to be more appealing to PC enterprise users which continued to drive PC shipments across regions.  The Enterprise market which was Apple's key target is now looking towards Windows 10 following the recent improvements made by the Redmond Giant to its latest Operating System.