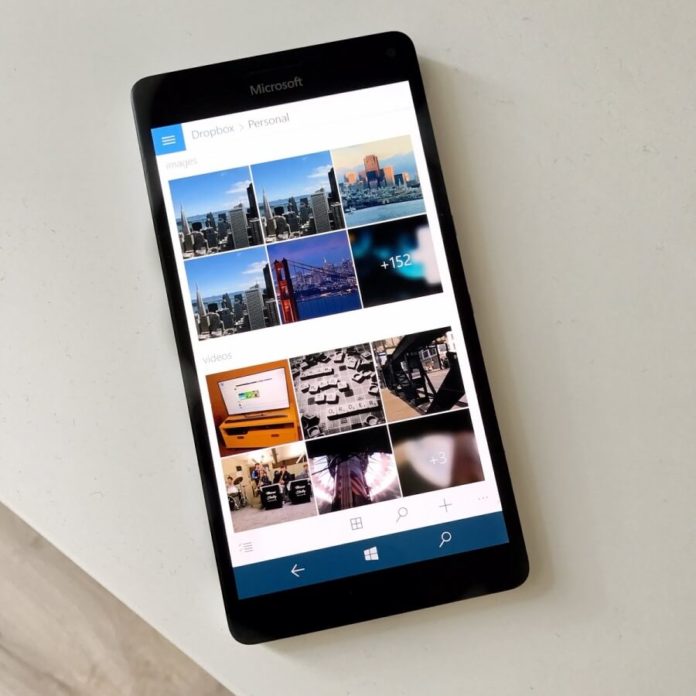 Rudy Hyun the developer behind Dropbox app has released a pretty major update for its app on Windows 10 and Windows 10 Mobile. The app has been bumped to new version 5.0.0. The update comes with some exciting new features for Windows 10 users.
With the latest update, the developer has now introduced a new splash screen. The splash screen appears when the app is started. A new Gallery view has also been introduced which now allows users to have a preview of the photos and files before sharing.
The Dropbox icon has also received a makeover with a new Icon along with new icons for folders. The updated app also comes with an Sync Folder options in the Settings with some changes to the interface. There are the usual bug fixes and performance improvements which have also made it to the app with the latest update.
The Dropbox latest app update is currently live and can be downloaded by users of Windows 10 PC and Mobile by clicking this link. The changes made to the app in the latest update can be said is in preparation for the Fluent Design Language which will be made available for Windows 10 users with the rollout of Windows 10 Fall Creators Update.
Microsoft's new Fluent Design System is one of Windows 10's most exciting new announcements this year and it is expected to change the look of Windows. Microsoft will implement the elements from the Fluent Design system in the taskbar, start screen and other parts of the operating system. The third-party developers are also taking interest in the new design language and Dropbox will be soon implementing the Fluent Design's elements into its app.