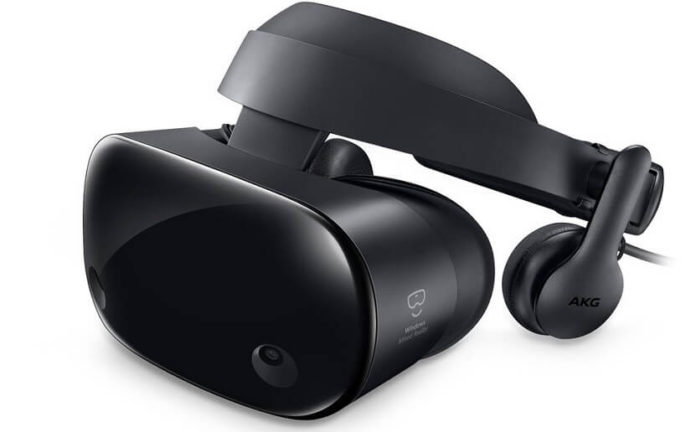 A few days ago, we reported that Samsung is working on a Mixed Reality headset with Windows operating system and today the company has officially unveiled its new Windows Mixed Reality headset 'Odyssey' for $499. The HMD Odyssey is the company's first Windows Mixed Reality headset and certainly the best headset yet.
You can pre-order the Samsung HMD Odyssey today at Microsoft Store for $499 and it will ship on November 3rd. The Odyssey is actually the best Mixed Reality headset with Windows operating system.
Samsung HMD Odyssey features
The Windows Mixed Reality headset from Samsung features dual-AMOLED display. Samsung is also bundling the Microsoft's motion controllers and it can be used with any mixed reality headset. The device also supports built-in microphone and spatial AKG headphones.
"Samsung is committed to working across platforms to build cutting-edge technology, and we're excited to partner with Microsoft to shape the future of virtual reality," Samsung's Alanna Cotton, the VP and General Manager said in a statement.
At Windows Mixed Reality event in New York City today, Microsoft is expected to detail its plan for the new Windows Era. The company also announced that it has acquired AltSpaceVR to build "world's preeminent mixed reality community."
Pre-order Samsung Odyssey Windows Mixed Reality Headset at Microsoft Store.