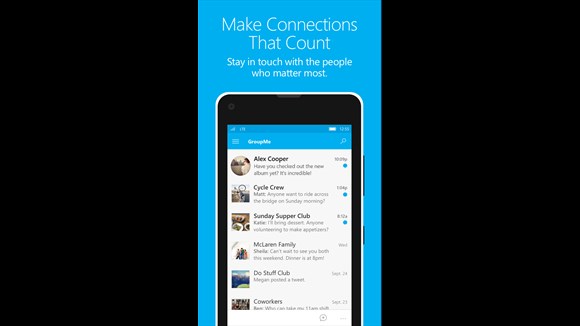 Microsoft today pushed out a new update for its GroupMe App for Android users. The app has been updated to new version 5.12.1.0. The update comes with a new Dark Theme feature which was earlier removed due to issues with UI/UX of the application.
After the latest update the GroupMe app switches to Dark Mode automatically during night hours and vice versa. Earlier users would have to make the switch to Dark Mode during Night hours while using the application.
Now after the update the GroupMe app switches to the Dark Mode automatically without user interference and automatically switches back to Normal/White theme during day hours.
This is a very minor but important feature which has been added which will help users to keep chatting without having to bother about switching between White and Dark Mode while using the app. Users would need to Switch on the Automatic Option for this to take place. They would need to go to Settings>Theme options>Dark Theme>Automatic.
The Android users can now also view and edit topic in the groups they are chatting apart from the Automatic Theme option. The GroupMe team also fixed login issues which affected a small bunch of users along with adding some required accessibility improvements for TalkBack users.
The latest GroupMe update is currently available for download via Google Play Store and can be downloaded by clicking this link. Do let us know how you find the new Automatic Theme option in the comments below.