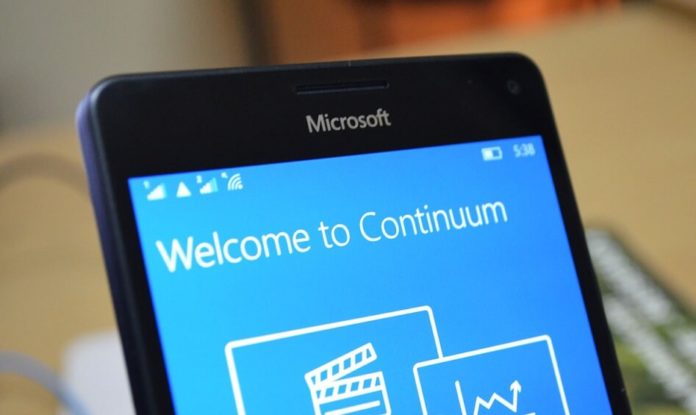 While Microsoft has already given up on the current version of Windows 10 Mobile, the other tech giants are now looking for ways to copy the Continuum feature. Continuum is one of the Windows 10 Mobile's best features, it lets you turn your phone into a PC with a monitor, keyboard and mouse. As it has been well received by the users, Samsung and now Huawei have copied the technology.
Earlier this year Samsung copied Windows 10 Mobile's Continuum with a feature called DeX interface for the Galaxy S8 and Note8 devices. If the rumours are believed to be true, the upcoming Huawei Mate 10 will feature a Continuum-like technology.
A report from French technology site FrAndroid has revealed that the Mate 10 Android smartphone will feature Continuum-like desktop interface. It will work with a dock and it would convert Huawei Mate 10 into a desktop when connected to a monitor with keyboard and mouse. As Huwaei wants to maximize the compatibility, the Mate 10 will also support docks such as the Lapdock and as well the other docks available in the market.
Windows 10 Mobile with Continuum brings a PC-like desktop interface to the monitor and also support mouse, keyboard for better multi-tasking. The connected monitor has a desktop version of Windows 10, which also features a full-fledged Microsoft Edge browser and Microsoft Office.
Just one day before Windows 10 Fall Creators Update release, Huawei is expected to launch the Mate 10 with a 6-inch edge-to-edge display, 12- and 20-megapixel dual-camera setup on the back of the smartphone.