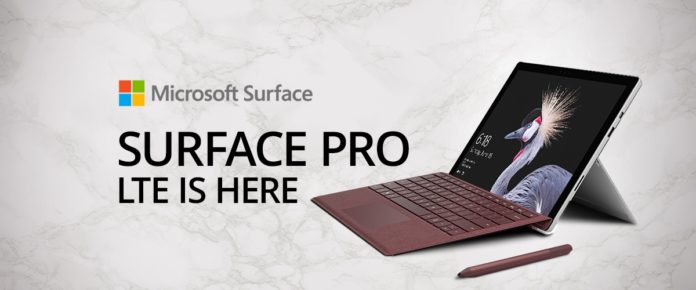 Yesterday we reported that Microsoft would be launching a new Surface Pro LTE device on December 1st. There were not much details available except that the Surface Pro LTE will be sporting Intel Core i5 processor, 8GB RAM and 256GB SSD.
Today at the Ignite 2017 conference, the Surface Engineering Team revealed more details of its Surface Pro LTE. The LTE device will be having a Qualcomm X16 Gigabite Class LTE modem and will support up to 450mbps.
The company will be integrating modem directly on the motherboard and will be an optimized device to be more efficient on LTE. The battery life is expected to be the same as is with the Surface Pro model while video playback is expected to give a 90% battery life of WiFi even with LTE is used exclusively.
The device will be having 7 LTE antennas with a single Surface Pro LTE model. The company also said that the Surface Pro LTE will be supporting an e-SIM. As reported the device is expected to be officially announced at the Future Decoded Event in London next month by Surface Guru Panos Panay.