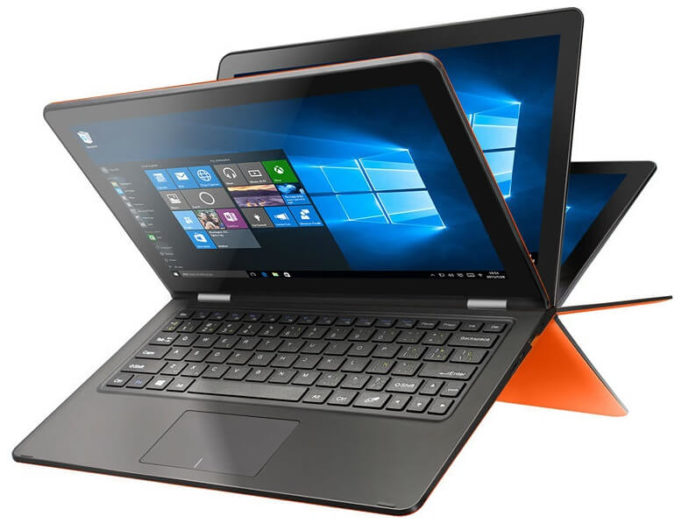 The Chinese company, VOYO has announced a discount on the purchase of VBOOK A1, the company's best Windows 10 device under the 2-in-1 category. As part of a deal, you can save 44%, the price of VOYO VBOOK A dropped to just $285.97 from whooping $511.48.
The same offer is also eligible in the UK, India, Canada and some other countries. As it is a hot deal the stock might end very soon, you can buy the VOYO's 2-in-1 Windows 10 from here. Before you get the device, don't forget to check the specifications below.
VOYO VBOOK A1 Full Specifications
The VBOOK A1 has an 11-6-inch HD display with a resolution of 1920×1080, the company is calling it as the best size IPS screen. The display also supports 10 point touch.
As it is a 2-in-1 device, it comes with support for 360-degree turn just like the Lenovo's YOGA series. The device might be cheap but the company hasn't compromised with the quality of the product, it has an exquisite fashion elegant appearance and innovative design. Designed for productivity, it offers the best business class experience.
Powered by Intel Apollo Lake N3450 processor, the VBOOK A1 offers the best in class performance. The performance is beyond Cheery Trail 8750 processor and the performance has been optimized as well, the processor is designed for speed and multitasking is being offered at its best. It also includes 4GB of RAM and 120GB of internal SSD storage with high dual channel system.
VOYO VBOOK A1 Key Features
Screen Size:11.6 Inch
Battery Capacity:12000
CPU Cores:Quad Core
Support Extend Card:128GB
Ports:TF Card slot,SIM Card Slot,USB,3.5mm Earphone Jack
Screen Resolution:1920*1080
Screen Type:IPS
RAM:4GB
120GB ROM