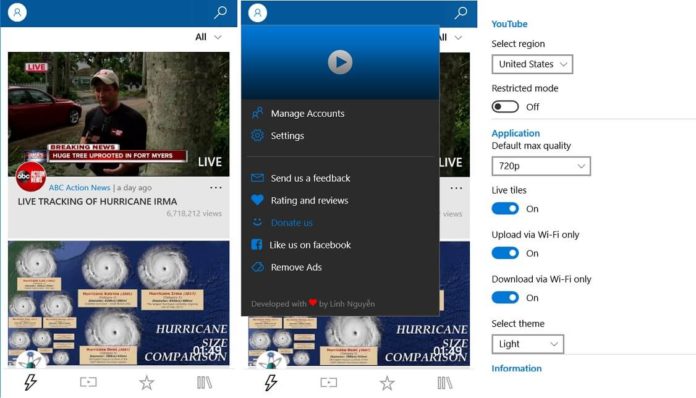 Official YouTube app for Windows 10 is not coming anytime soon but the Windows Store has many good third-party apps. Thanks to the enthusiast developers, we have plenty of good YouTube app for Windows 10 devices including mobile. Today, a third-party YouTube client Awesome Tube has been updated on the Windows Store for Windows Phones, PCs and Xbox One.
Today's update for Awesome Tube has revamped the app's UI on all devices. It has got a whole new UI and design looks good on small screen devices such as Windows Phone. Awesome Tube shares the same UI across all devices as it is built on the Universal Windows Platform.
The developer has also improved the performance and user experience. Apart from the UI changes, you can now watch videos in 360 mode, create a new playlist and as well as watch the video in theatre mode.
The new update also fixes a bug where it wasn't possible to hide the cursor and remove subtitles. Awesome Tube version 5.1.8.0 is now available, you can download the app by clicking on the below Windows Store link.