Disney Movies Anywhere the digital locker for Disney fans has now cut its ties with the Windows Store and Microsoft's Movies and TV App. Earlier users who made purchases to the Disney movies on the windows Store were automatically added to the Disney Movies Anywhere collection for free.
But now this will not be possible via the Windows Store. Disney is currently sending emails to its users confirming that Any future movie purchases from Movies and TV will no longer be shared with Disney Movies Anywhere.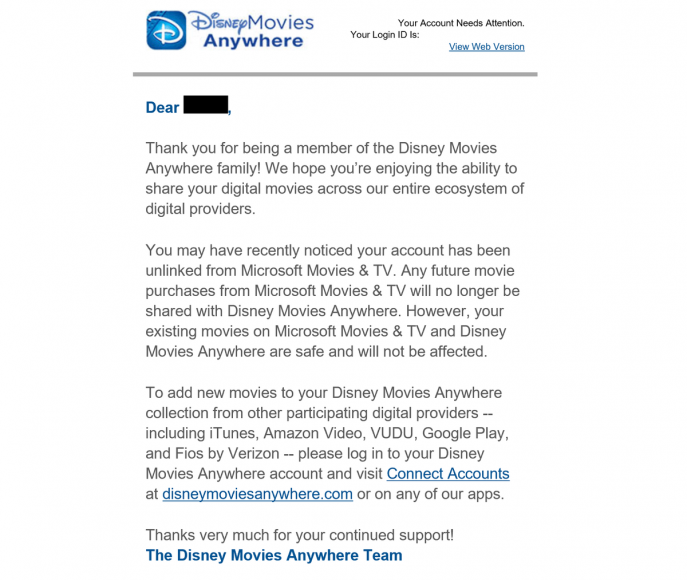 There will however be no change made to the previously purchased movies and the service will connect with other original digital providers like iTunes, Amazon Video and more. Currently we have no clear information as to why the company decided to discontinue Microsoft's digital video service.
This could come as a bad news if you are a Disney Movie Anywhere user and you might like to share your thoughts on the decision made by the company. You can do so by shouting your thoughts in the comments below.