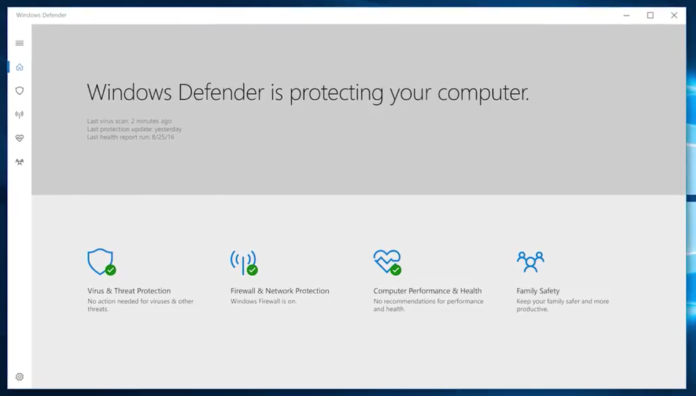 Microsoft today confirmed that the Windows Defender Advanced Threat Protection (ATP) is  now available in public preview for Windows 10 Fall Creators Update. The ATP integrates with Windows 10's new prevention technologies and brings enhanced sensors to detect script based attacks.
Raviv Tamir, Prinicipal Group Program Manager Windows Defender ATP announced today some of the new features mentioned below:
Windows security features working in unison – Get visibility into security alerts coming from the combined stack of Endpoint Detection and Response (EDR), Windows Defender Antivirus (AV), Windows Defender Firewall, Windows Defender SmartScreen, Windows Defender Device Guard and Windows Defender Exploit Guard.
Better detections, enhanced alerts and more power to the SoC – we continue to evolve our detection capabilities to gain more visibility into dynamic script-based attacks, network explorations, and keylogging alerts.
Security Analytics – a new dashboard view designed to assess the organization's security posture compared to the Windows recommended baseline and shows breakdown of possible issues and actionable recommendations for improvement.
Customized reporting – organizations can now quickly create a Power BI report (Figure 4) that allows them to interactively analyze machines, alerts and investigation status
Other features of the preview include more access to your data via APIs and more Windows Sockets.