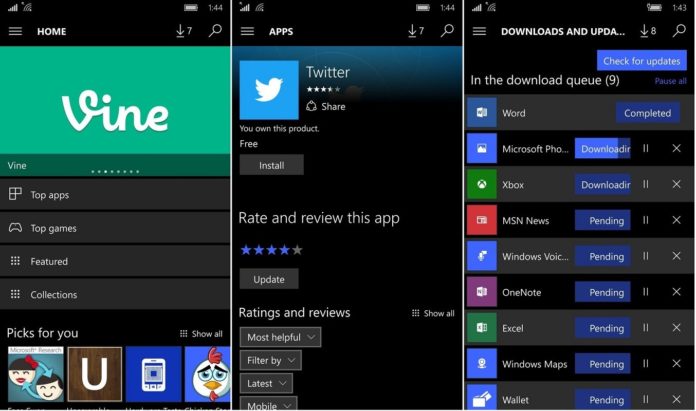 Microsoft today pushed out a new update for its Store App for Windows 10 Mobile devices. The update comes with some minor improvements for the Windows Store app for users on Windows 10 Mobile.
With the previous update the users have been noticing some issues with the Localisation which made the language in the Store to not change even after the OS language had been changed or modified. Now you may ask what is localisation bug. Well below is the explanation:
" The Home Apps and Games header, and some collections, like featured and recommended apps/games were in English in the Store, even though you've set up the OS for a different language".
The latest update fixes the localisation bug and now the users will be able to use the Store with the same language as has been set up on the OS.
The latest Store update is currently live and you can download the same by clicking the below link.