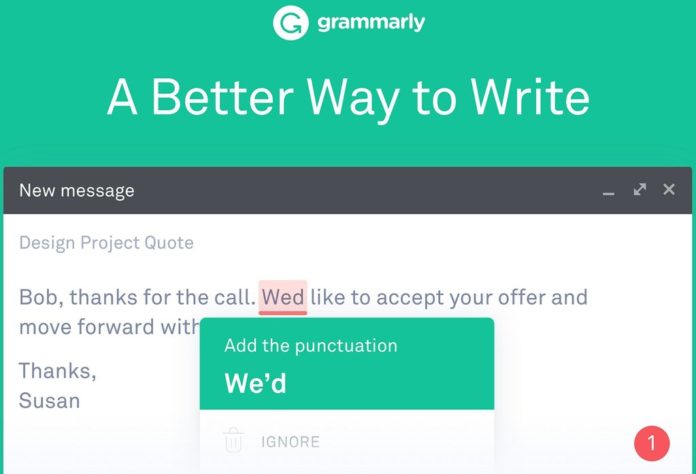 One of the reason behind Microsoft Edge market share has stagnanted is the unavailability of Extensions for the browser. Microsoft Edge is however slowly getting the extensions and today a new popular extension is available on the Windows Store for the browser.
The English language writing-enhancement platform, Grammarly has released its new extension for Microsoft Edge. The extension makes sure that the messages, documents you type are error free.
Grammarly will be checking grammar on almost all web pages such as Twitter, Facebook, LinkedIn. The extension will check spellings and it will also let you subscribe to the premium service.
One of the most popular feature in Grammarly is the personalized insights and performance stats. When you'll register the new account, you will start to receive weekly emails with personalized insights and performance report. Grammarly is also available on other web browsers such as Google Chrome, Mozilla Firefox.