WhatsApp Team released a new update for its Beta app for Windows Phone and Windows 10 Mobile. The app has been bumped to new version 2.17.252.0. The update comes with a small but new change for the Windows Phone users.
The WhatsApp team has now provided an Emoji search engine. Users would need to open the emoji tab and will now find a search bar. Once you enter a keyword, such as love, car, merry, crying etc, you will find one or more emoji's that match this word.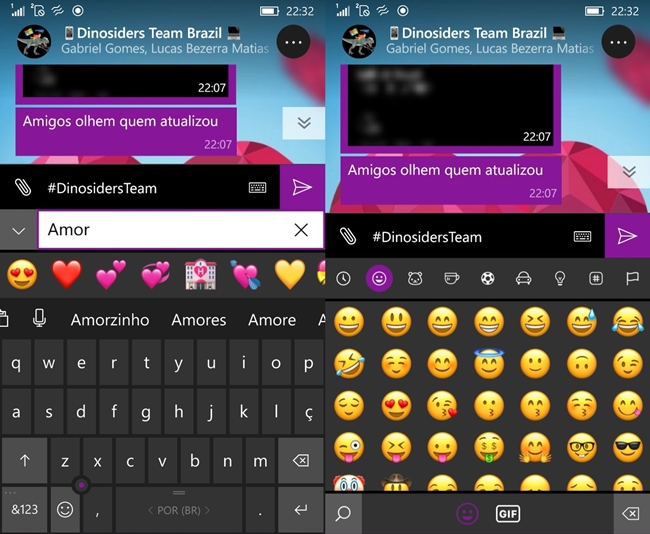 The update comes to the Windows Phone users and is very useful especially for people who regularly use Emoji in their daily life while chatting to their friends and families.
The WhatsApp users are still awaiting the long pending Recall function which is seeing lot of changes recently and is still being tested internally and we hope the same will be made available to the public sooner than later.
The latest update to the WhatsApp beta Application is currently live and users can get it by clicking the below link.