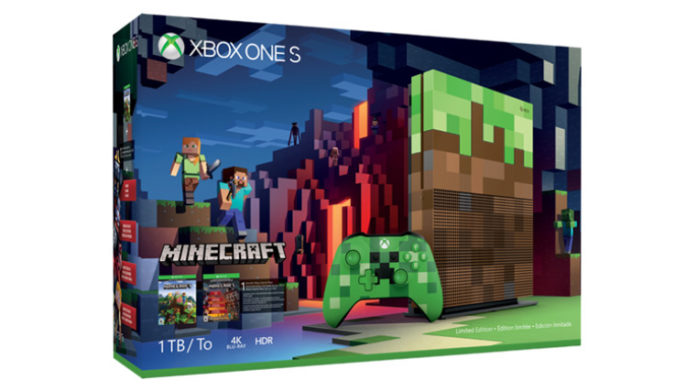 Earlier in the year Microsoft had announced that a new console bundle will be made available for the Xbox One S. Today the company gives more details of the new console bundle that offers gamers fun embraced with pixel art.
The Xbox One S comes with a new green and brown design that is found on the in game dirt block. The company has also added to the back of the console a vertical stand as a tribute to the gamers that build mechanical structure in the game using Redstone, which can be used to build simple door mechanisms along with advanced structure like working computing systems.
The Xbox One S bundle includes a Limited Edition 1TB console, Creeper Xbox Wireless Controller, Minecraft digital code, Minecraft Redstone Pack bonus content digital code, Xbox One S Vertical Stand, 1-month Xbox Game Pass trial, 14-day Xbox Live Gold trial. All these are available for $399.99.
The Minecraft bundle can now be pre ordered and is expected to start shipping from October 3. We will notify our users once the company starts the Pre orders.