Roamit is a new app for Windows 10 that brings PC and mobile closer. Roamit is better than Microsoft's new linking app for Android, iOS as it has more features and support for Windows 10 Mobile. Today, the app has been updated for Mobile and PC with another interesting feature.
Roamit has been updated with new cloud clipboard feature. It automatically mirrors the clipboard of your PC to any other device (it could be Windows 10 Mobile or Android). The feature works seamlessly without any lags.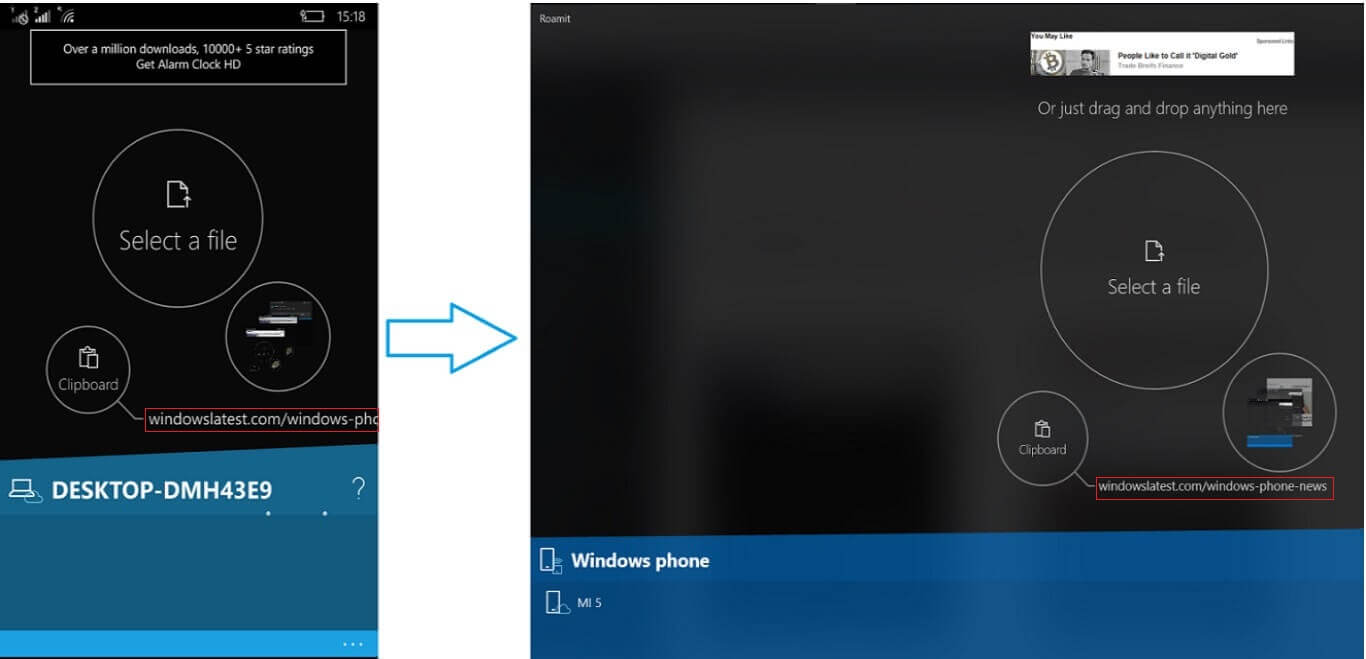 The best part of the feature is that you will no longer need to open the app to transfer the clipboard content to the connected device. The automatic cloud feature will sync the clipboard across the devices without any action required. You will, however, need to install the PC extension to use this feature.
It is undoubtedly an interesting feature. Even Microsoft's linking app for Android and iOS don't have the cloud clipboard feature yet. Roamit lets you send images, webpage or clipboard content to your PC from mobile and vice-versa. You can download the app from the below link.