Windows 10 Mobile is slowly getting some good apps from the third-party developers. Microsoft Edge lacks many key features on Windows 10 Mobile and the company have no plans to improve the browser. Monument Browser is currently the best-rated app on the Windows Store for Mobile but if you are looking for alternatives, Vivid might be your best bet.
Vivid is a new browser for Windows 10 Mobile and it has a unique design. Vivid Browser resembles the look of Microsoft Edge's PC version. The design makes multitasking easier on Windows 10 Mobile. It is, however, difficult to use the browser when having multiple tabs open but it does a decent job nonetheless. There is a limit of 10 tabs and you can also set the tab width.
Vivid is based on Microsoft Edge but it comes with some extra features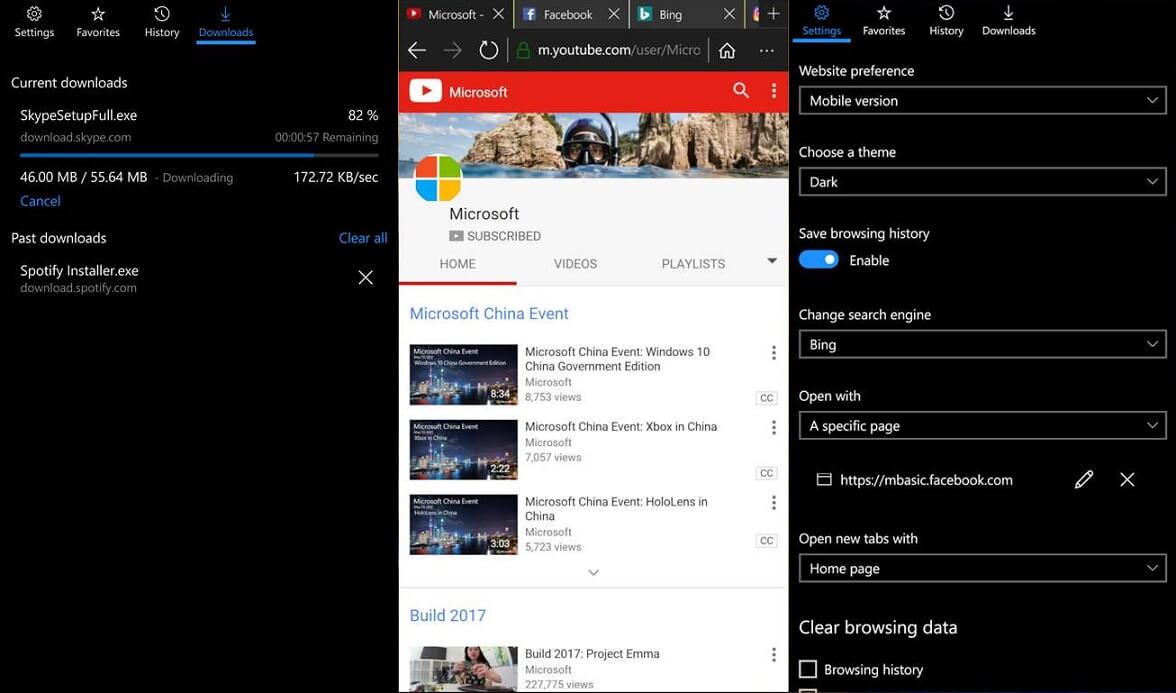 You can access the context menu on any website and it lets you open link in new tab, copy link, save picture, copy picture link and select all. Some unique feature includes night/light theme, duplicate tab.
Vivid is overall a simple stable browser with all Microsoft Edge features and better UX. The developers are working to add new features to the browser. You can try Vivid on your Windows Phone by downloading the app from the below link.