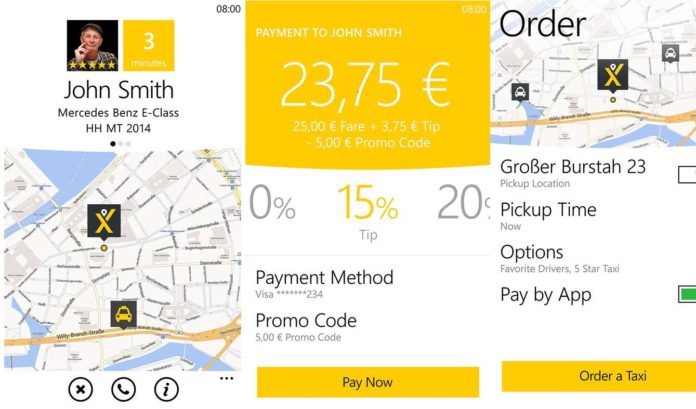 MyTaxi app, another taxi app which started its services in Germany has begun sending emails to its users that the company will be discontinuing its Windows Phone app come 1st September 2017.
The main reason behind the ceasure has been reported to be the lack of users on Windows Phone platform. The company has advised the customers of MyTaxi Windows Phone app to either use the website to book a taxi or move to the iOS or Android apps.
The  comany which started its services in Germany with a simplified communication between taxi drivers and customers slowly expanded its services to North America and later launched a mobile payments on the service in the year 2013.
Some of the features of the applications • Pay by App • Collect vouchers • One Touch Order • Live Trip • Advance Order • Favorite Drivers • 5 Star Taxis • Taxi Radar.
The app is currently available and can be downloaded by clicking the below Store link. Users can use the app till 1st Sept before it stops functioning.