Microsoft's Surface Division for the Q4 2017 earnings showed a decline of 2% in the past three months. This was revealed when the company's CEO Satya Nadella disclosed the Q4 earnings for the fiscal year ending 2017.
The company which showed an increase in the Intelligent cloud and Office 365 services to the tune of $6.5 billion net income has seen a shrink of 2% with its Surface Line of devices. Inspite of the company being praised for its Surface Studio and release of Surface Laptop and Surface Pro devices, the hardware division could garner $948 million this year which is a decrease as compared to $965 million last year.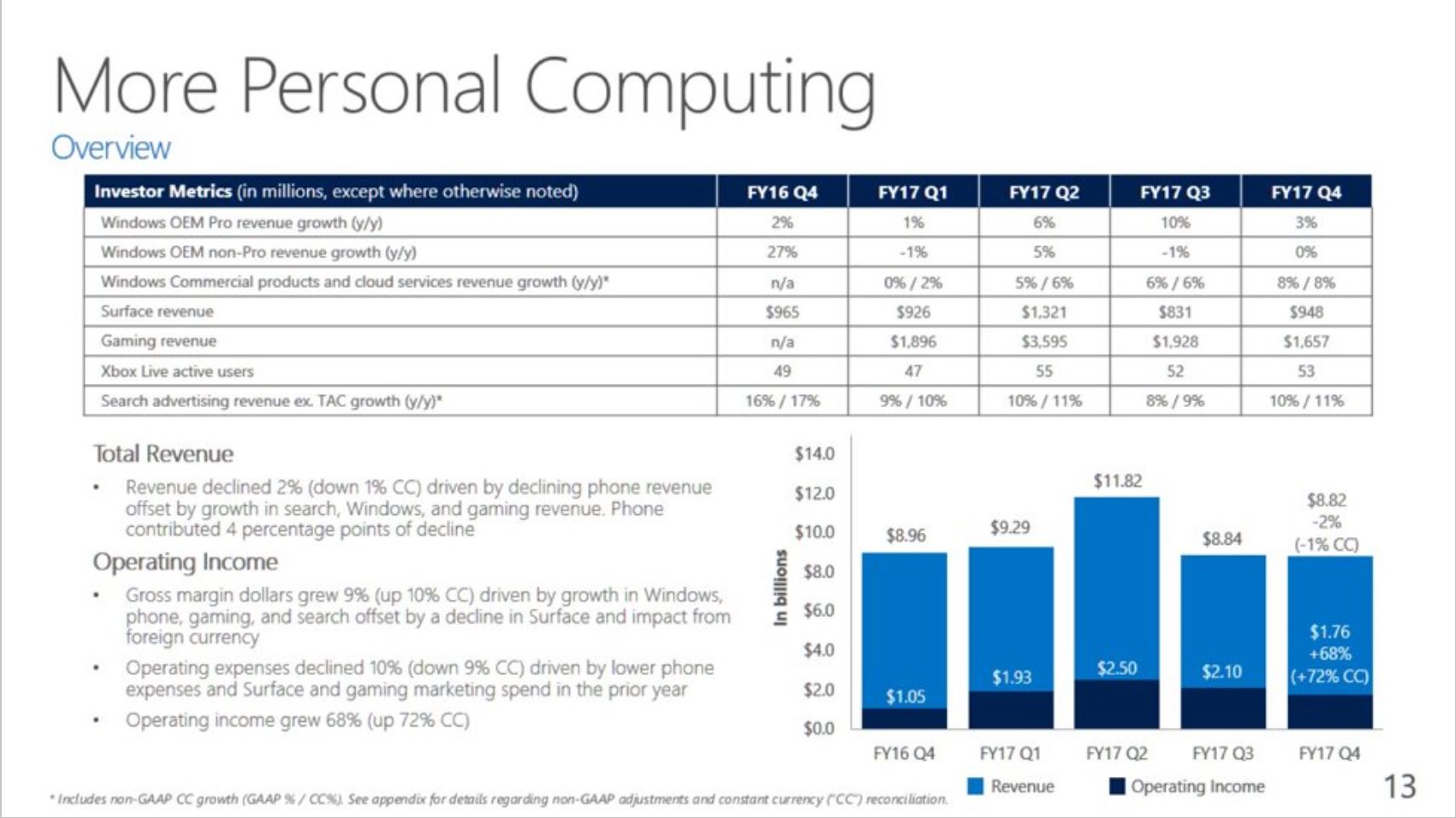 The decline is attributed mainly to the product life cycle transitions a combination of both expansion of product line and extended life cycles on products.