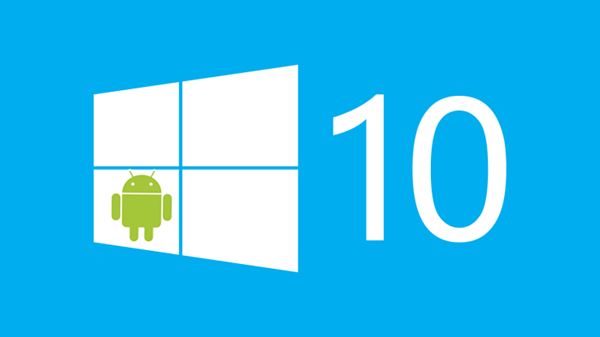 Android Emulator is a program that enables you to Install Android Applications onto PC in addition to run them. If you want to run your favorite Android App on your Notebook or PC, an Android Emulator will be your best bet. It can't just install Android Apps, but also, you can play your favorite Android Games/Apps and run them in full-screen on PC, even Simulate Android OS functionalities.
Here are the 10 Best Android Emulators for Windows 10 in 2017.
Best Android Emulators for Windows 10 in 2017
#1. Android Emulator for Windows 10 – MEmu
MEmu is the Android Emulator that offers Android lollipop Emulation on Computer. MEmu works perfectly on Windows-10, 7 and Windows 8.1 too. The Ideal thing besides Lollipop Emulation is that MEmu could be utilized to emulate Android KitKat too besides it provides features, for example, Touch emulation allowing one to play with Android Games on Computer/Notebook with Computer Keyboard, Mouse and sometimes even Joystick.
Several Instances support – You can run several instances of this Emulator and run different apps on each instance!
#2. Android Emulator for Windows 10 – Nox
Nox is a power-packed emulator designed for a highly effective Android experience in your own System. Though, Nox relies on Android 4.4 it provides you features like:
Choose/Edit the Android Specifications – You can choose which Model, IMEI no. to use in the Emulator. You can assign the amount of RAM used by NOX and what not.
GPS Emulation – Nox lets you spoof your Location. It has a GPS Spoofing app inbuilt which does that. It is a great emulator to run games like Pokemon Go.
Controller Support – It is possible to also use your Gamepad/Joystick to play games in Nox emulator!
#3. Android Emulator for Windows 10 – Andy
Andy, previously called Andyroid, is an Android emulator that lets you run Android apps on PC. It is not the best one out there as it cannot run several apps too.
In case, if a computer or notebook does not have a high-end Graphics card, Andy can be used. Andy is based on Oracle Virtual Box and ergo, it will not slow down the system.
In addition, it enables you Play games on a Big screen, with your smartphone as a remote control.
#4. Android Emulator for Windows 10 – Bluestacks
So, because of its Long-Term existence, we have Bluestacks in this list too! It has some characteristics which are not available in almost any other Android Emulators.
Some of them features are:
Inbuilt PlayStore
Live Streaming Support
Download Bluestacks for Windows 10.
#5. Android Emulator for Windows 10 – Remix OS Player
Remix OS Player is a quite new Android Emulator. In regards to an entire Android OS, Remix OS Features a very Major file dimension, and also, it contains a few outstanding features such as:
It has got a new design (UI Update) and it now has full mouse and keyboard support.
It's bug-free and can run games such Clash Of Clans/Clash Royale which usually do not work on PC.
Remix OS Player is the only emulator to run Marshmallow.
Download Remix OS Player for Windows 10.
#6. Android Emulator for Windows 10 – Xe Player
Xe Player will be your favorite Android emulator. Though, it has many similarities as Nox, for example, one-click root and outside game pad support. Its own compatibility and capacity to run on Low-specification system is exceptional.
Download Xe Player for Windows 10.
#7. Android Emulator for Windows 10 – KO Player
KO Player is a very gamer-friendly Android emulator. The user-friendly gaming controllers of Ko Player + Keyboard mapping, mouse motions allow it to be the best Emulator for gaming.
It has following features:
External GamePad/Joystick Support
Fake GPS
You can even Play, Stream, or record your Emulator Screen while playing the game!
Download KO Player for Windows 10.
#8. Android Emulator for Windows 10 – GenyMotion
GenyMotion is an Emulator specifically designed for Developers. It doesn't have any bloatware and is not for every user. You can use it for personal and gaming experience but it usually is used by the Android Devs.
It has the option to run itself in multiple resolutions based on Device sizes. Developers use it to test apps on different size devices by changing the size of the emulator. It has all the tools that a developer may require.
Download GenyMotion for Windows 10.
#9. Android Emulator for Windows 10 – Droid 4X
If you have a Windows Tablet PC, you can use Droid 4X in it as it is the most compatible Emulator to run in a Tablet. It can emulate all the android apps in your System.
Droid 4X doesn't have a lot of features as compared to other Emulators. It is a basic emulator which is perfect for a normal user. It can run apps without lag, play games, etc just like the other simple emulators. But if you want you emulator to be of more use than only running apps, you should go with Nox Player.
Download Droid 4X for Windows 10.
#10. Android Emulator for Windows 10 – AMIDuos
AMIDuoS is one of the three Android emulators that provide Android Lollipop. It's a good tool but the only limitation is that it's not free. It is a paid Emulator.
AMIDuoS comes with a 1-month free trial. After the trial is over, you will have to pay for it. On the other hand, the emulation is truly lag free and top-notch.
Download AMIDuos for Windows 10.
So, these are the 10 Best Android Emulators for Windows 10 in 2017. A majority of these are compatible with Windows 7, Windows 8, 8.1 and even XP. In case you face any difficulties while installing or working with any of these Android Emulators, feel free to ask us by Commenting below.