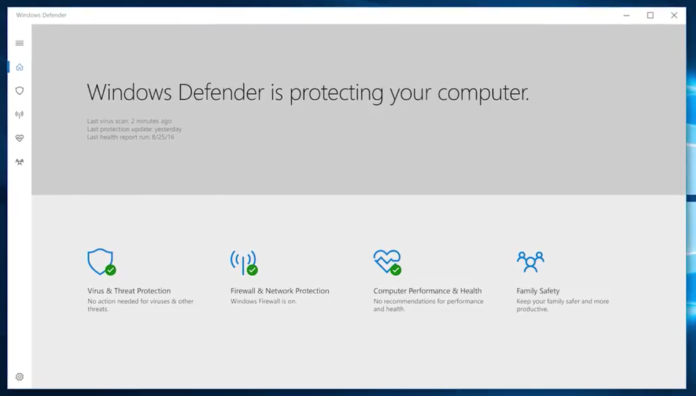 With the launch of Windows 10 Microsoft had launched a new Anti virus security app, Windows Defender. The company has been praising its Defender Application every time and today's the company analysis's in detail how Windows Defender works in blocking unknown malware in just 10 secs.
Microsoft says that it takes a maximum of 10 seconds for its Windows Defender to analyze the file that might be infected by an unknown malware and helps protect the user from it being effected and keeps your system protected.
Windows Defender is able to analyze the infected file due to the cloud power which makes the app to react quickly and efficiently. When a suspected file is detected it is submitted to the cloud for an in depth analysis and after the cloud assesses the file as unknown the file is stored as a sample for future inspection.
When enabled, the Windows Defender AV locks a suspicious file for 10 seconds by default since the cloud takes the same amount of time to check the system for an infected malware. The Windows Defender AV protection time line can be configured to one minute to give the cloud service more time to perform analysis on the detected new malware.
This protection option is only available for users with the Latest Windows 10 Creators Update installed on their PCs and is bound to get more improvements with the next update due to be released in September.