WhatsApp team off late has been rolling out new features to all its major platforms and testing them on its Beta Versions before releasing them to the public version of the application.
The team has recently released the "Pin chat" option to all users on all platforms and is currently testing internally the most awaited "Recall" feature. Now the team at @WABetaInfo has found a new feature the team is currently working on internally.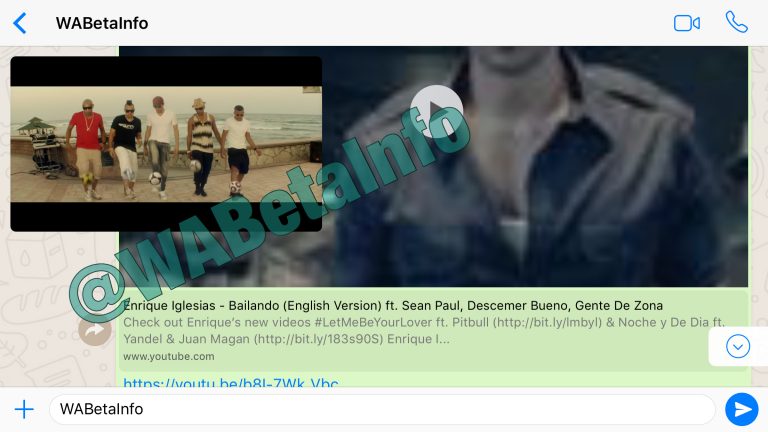 The WhatsApp team is currently testing internally a new In App Youtube Playback function which allows users to play videos of Youtube shared links within the application. Users will be able to play the videos in  Youtube in a picture in picture window.
This option is currently been worked on internally and we assume that the feature will be released to users with larger screens. We have found it to be available for iPhone Beta testers and the feature is expected to be released for users with iPhone 6 and above since the videos would require a larger screen for playback.
We will however be keeping a close watch on the In app Youtube Playback feature release time frame for all the platforms in the coming months and updating this article. Currently we have no use if the feature will also be coming to Android and Windows Phone platforms, but this might change in the future since the Youtube playback feature is in its early developments.